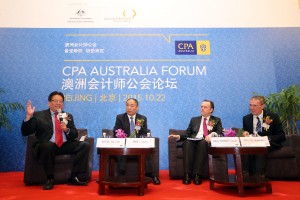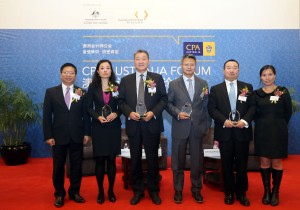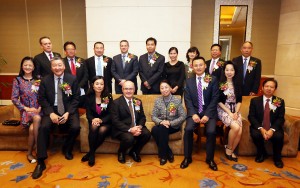 CPA Australia held a forum in Beijing on 22 October with the theme of "Doing Business Australia" supported by the Australian Trade Commission (Austrade) aiming to provide a platform for relevant parties to have deep discussion on topics about Chinese companies doing business in Australia under the China-Australia Free Trade Agreement (ChAFTA). The event attracted over 200 guests from accounting, investment, government, academics and industries as well as CPA Australia members.
Representatives of both Australian and Chinese governments attended the forum, including Mr Michael Clifton, Senior Trade Commissioner of Austrade and Mr Li Jian, Director of Institute of International Trade, Chinese Academy of International Trade and Economic Cooperation, Chinese Ministry of Commerce. The event has also been actively participated by several Partners of top CPA firms such as KPMG and Ernst & Young, entrepreneurs of leading investment companies, as well as researchers and media.
CPA Australia's Chief Operating Officer, Mr Jeff Hughes; General Manager of Greater China, Ms Deborah Leung; and North China Committee members attended the event.
Click here for the Chinese Version