Post Event Update | AustCham China Annual General Meeting
10-22-20 @ 6:30 pm

-

8:30 pm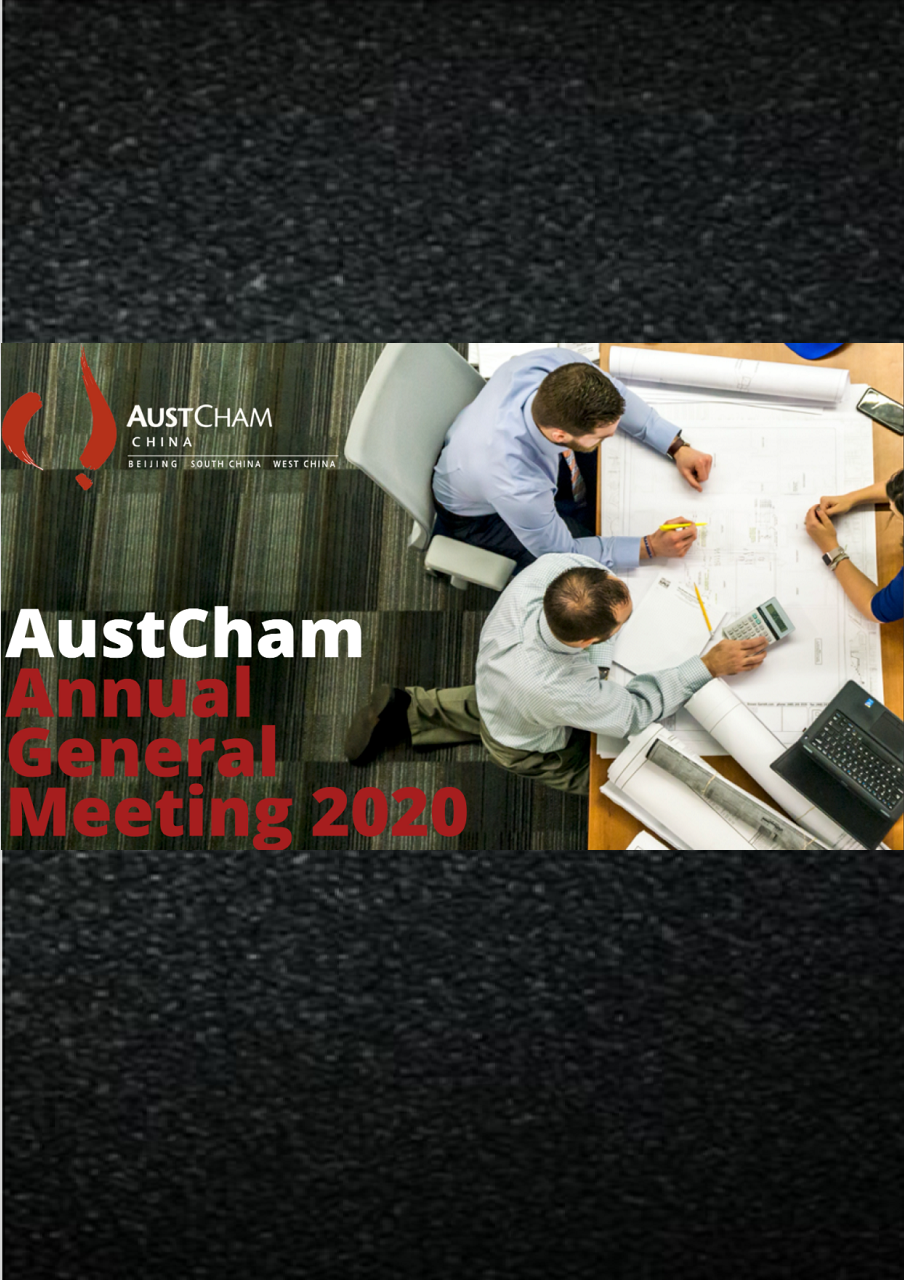 On the 15th of October 25th 2020, members and non-members congregated at the China World Hotel for the AustCham China 2020 Annual General Meeting (AGM). AustCham Chair, Vaughn Barber and CEO Nick Coyle, addressed key events and initiatives that occurred throughout the previous 12 months, and outlined the priorities and engagements for AustCham China and for the year ahead.
The nominations and election for the 2019/20 Board of Directors was conducted prior to the close of the meeting. We welcome our new Board for the next two years.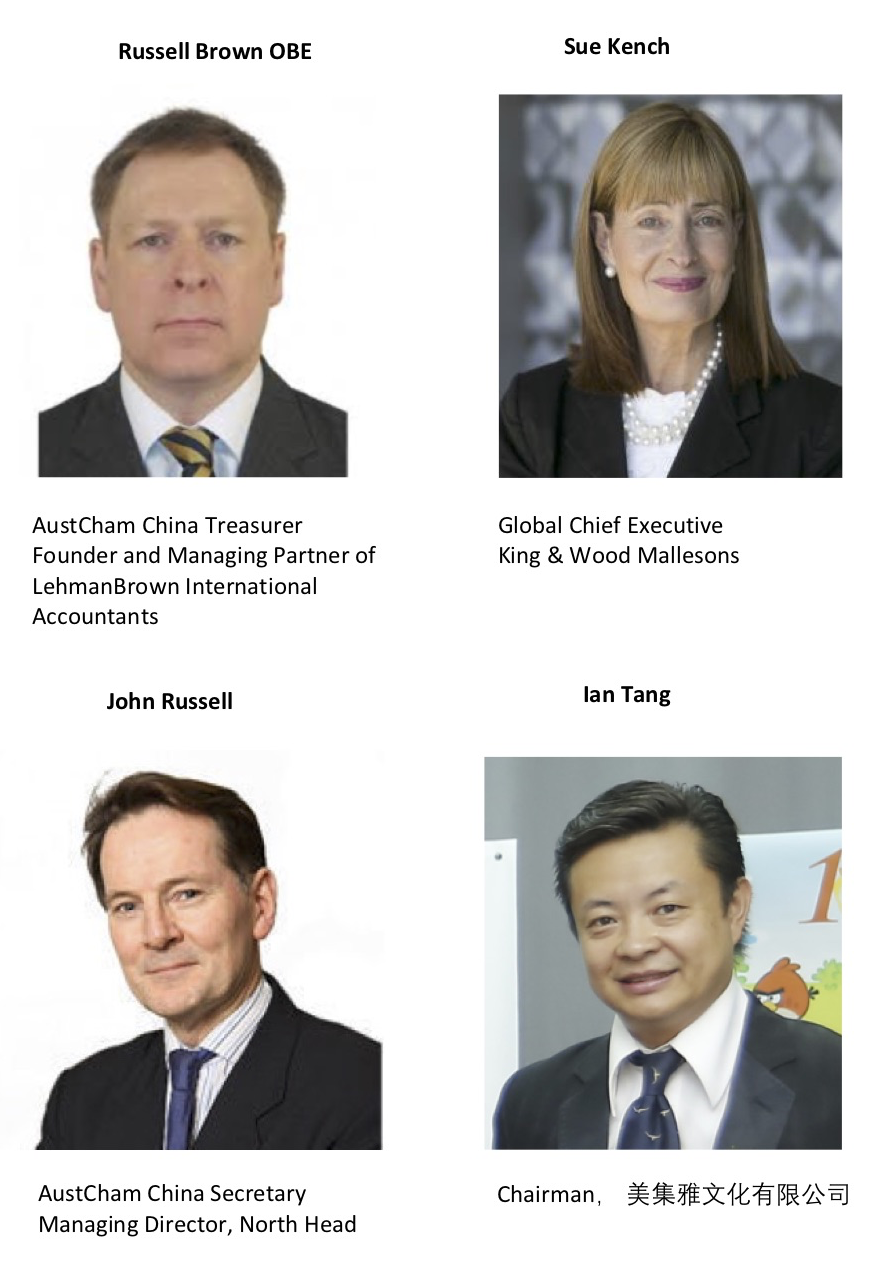 ---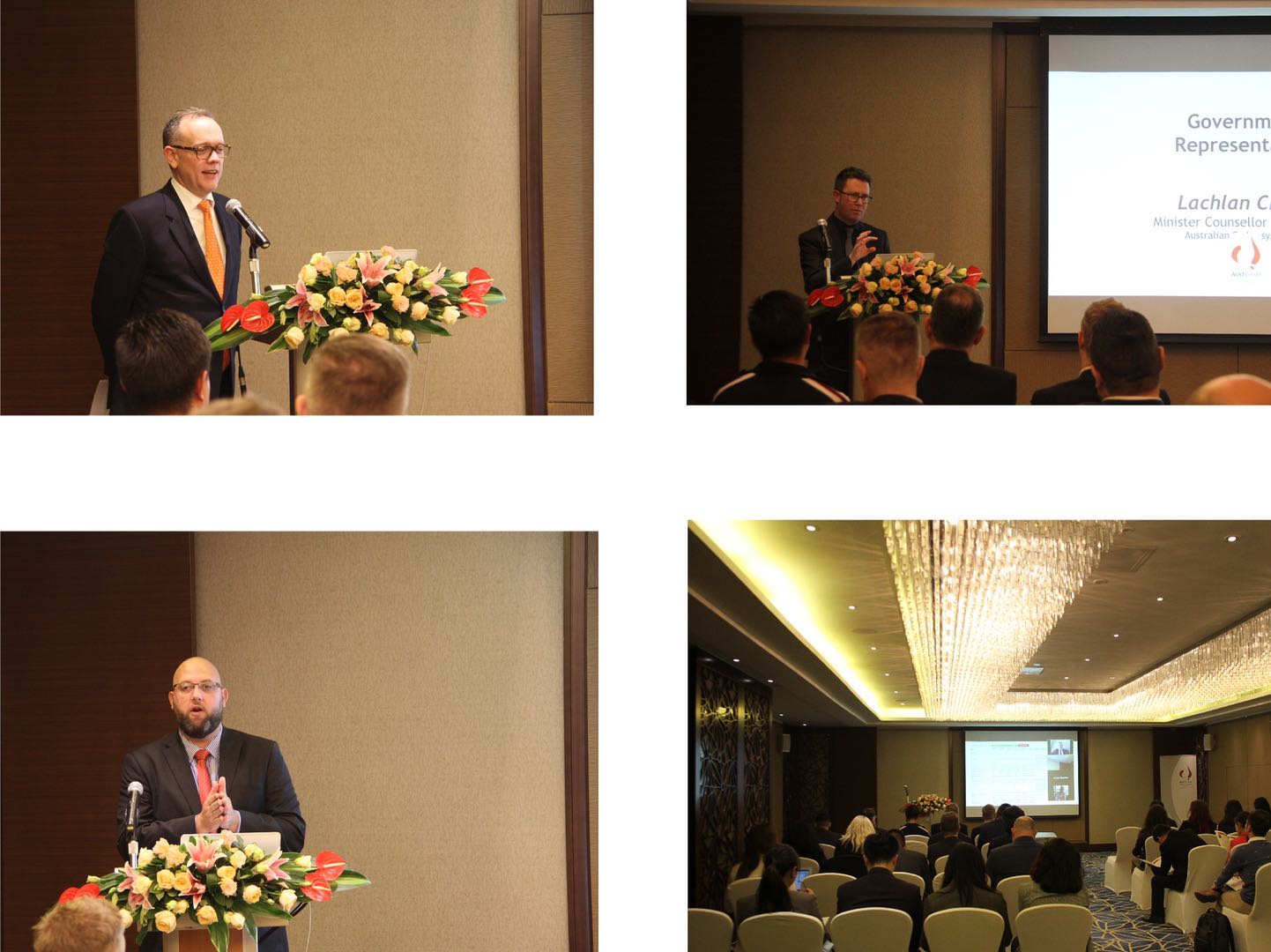 ---
Event Overview:
The 2020 Annual General Meeting (AGM) has been set for Thursday October 15 2020. The meeting will begin at 6:30pm sharp and will be held at the China World Hotel.
The AGM is a chance for our members to hear directly from the AustCham Chair Vaughn Barber, CEO & Executive Director Nick Coyle and Treasurer Russell Brown, on the performance of the Chamber over the past 12 months and plans for the year ahead. We will also be holding Board of Directors Elections and welcome applications from all eligible voting members.
The 2020/21 Board will have 4 vacancies to be filled at the 2020 AGM.
One member of the current Board will stepping off:
– Emily Dunn, Global Public Relations Manager – Adult Nutrition & Care, H&H Group
There are three members seeking re-election:
– John Russell, Managing Director, North Head
– Ian Tang, Chairman of 美集雅文化有限公司 Millenia Cultural Limited
– Russell Brown, Russell Brown OBE, AustCham Beijing Treasurer, Founder and Managing Partner of LehmanBrown International Accountants.
One new application was received from:
– Sue Kench, Global Chief Executive, King & Wood Mallesons
---
Event Details:
Date: Thursday, 15th October
Time: 6:30PM – 8:30PM
Cost: Free (Members) 100RMB (Non Members)
Venue: China World Hotel Beijing, Function room 1, B1 Level
Address: 北京建国门大街一号, (多功能厅 1), (地下一层)
RSVP: To register, click the icon below


Agenda