Thank you to our rock star sponsors & AustCham fans who rocked it at the 2016 Australia & New Zealand Rock & Roll Ball!
AustCham Beijing would like to take this opportunity to express our gratitude to all the rock stars who made this year's Rock & Roll Ball a success!
j
We would like to firstly thank both H.E. Ms Jan Adams PSM, the Australia Ambassador to the People's Republic of China, and H.E. Mr John McKinnon, the New Zealand Ambassador to the People's Republic of China for joining and speaking at this important celebration.
This event would not have been possible without the generous support of our sponsors, the Rock & Roll Ball Committee, Mental As Anything, our Emcee Denis Oldfield, and our vibrant volunteers from the AustCham community who helped out.
j
What a fantastic night bringing the Australian, New Zealand and Chinese business communities together!
j
We hope everyone went "mental" with Mental As Anything, saddled up to ride the return of the mechanical bull and danced till your feet were sore!
j
In order to make next year's ball even more successful, we would love to hear any feedback that you may have. We thank you in advance for your comments and suggestions as it ensures maximum value for our events going forward.
 Thank you once again for your generosity, time and effort! 
We look forward to seeing you again next year!
Our Rock & Roll Ball Sponsors: BlueStar AMG, The British School of Beijing, Shunyi, Dulwich College Beijing, LehmanBrown, Meat & Livestock Australia, Mort & Co, Nihao Global, Qantas, Sofitel Wanda Beijing, The Beijinger & True Aussie Beef & Lamb.
Do not miss your one and only chance to catch these OZ legends in Beijing, exclusively at the Australia and New Zealand Rock & Roll Ball 2016!
Rock the night away with the Mentals, guests will be sure to hit the dance floor with DJ spinning through the night.
Come along to live out your ROCK 'N' ROLL dreams!
加入我们一起重温你的摇滚梦想!

5th March 2016
6:30PM
Sofitel Wanda Beijing
4-Course Dinner
丰盛的四道豪华晚餐
——
Free Flow drinks
酒水免费畅饮
——
OZ Legends: Mental As Anything
澳洲摇滚乐团现场乐队:Mental As Anything
——
DJ & Dance floor till late
DJ & 舞池,一起狂欢到深夜
——
Raffle Prizes
超级大奖
1,200 RMB per person
12,000 RMB for a table of 10.
~Complimentary corporate branding for company tables~
RSVP: events@austcham.org
---
Physical tickets can now be purchased at Beijing's newest hot spot, the Hatchery located in Sanlitun. For those who have already reserved tickets for the ball, you can now make your payment and collect your physical tickets from the Hatchery. Please look for Andrew Moo for more information.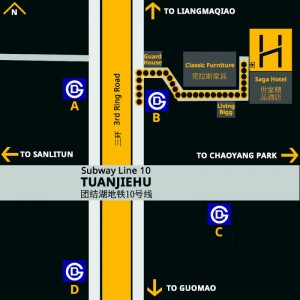 Opening Hours: 5.30pm-11pm
English address: 12 Nongzhanguan Nanli,  Chaoyang district
Chinese Address: 朝阳区农展馆南里12号
Telephone: 6594 0188
---

Specially for our Rock & Roll Ball, Sofitel Wanda Beijing has provided a special offer. Book a room at the five star luxurious Sofitel for 1000 RMB nett instead of 1400 RMB (2 breakfasts included).
To get a discount on your room, contact Mr. Adrien Marie (sm6@sofitelwandabj.com) under the subject of the Australia & New Zeland Rock & Roll Ball 2016.
---
We're excited to announce Chinese Orphans Assistance Team (COAT) as one our CSR Partners for the Australia and New Zealand Rock & Roll Ball.
COAT was founded in 2002 by Australians, Linda and Greg Shum and supports projects assisting  C.O.A.T's mission is to help orphaned and disabled children by providing them with a loving home environment. As a ersult, Eagle WWings homes were established to provide children with the necessary skills to live independent lives.
Proceeds raised from the Ball will be donated to COAT to help provide love, dignity, care and education to children in need.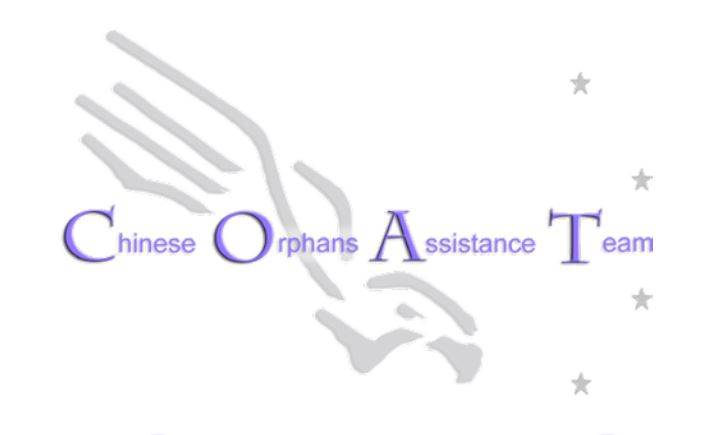 We are also excited to announce International Centre for Veterinary Services as one of our CSR Partner for the upcoming Australia & New Zealand Ball.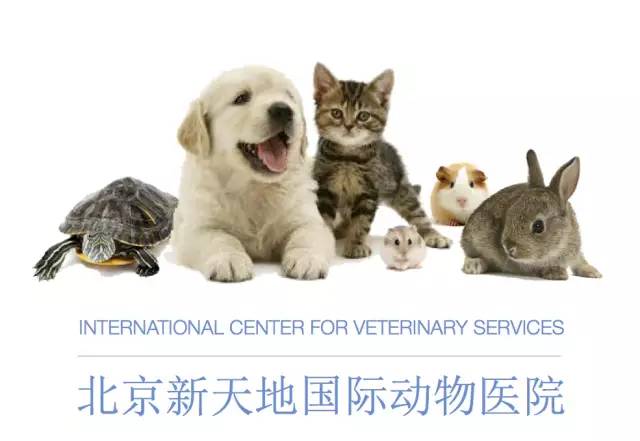 ICVS is the premier international standard, high quality and affordable full service animal healthcare and pet care facility in China founded in 2006. Professionally trained, legally licensed, bilingual veterinarians from China, USA and other countries serve all needs of your pets and family. ICVS follows the protocols of the American Veterinary Medical Association (AVMA), ensuring global best practice protocols are followed in the treatment of your pets. Services include legal vaccinations, spay/neuter surgeries, soft tissue and orthopedic surgeries, dental cleaning, hospitalization, blood tests and diagnostic testing, digital X-rays, ultrasound and MRI. Import/export counseling and air crates & carriers, dog registration information, boarding, grooming, canine obedience training, SAFE pet foods and pet shop available. All services in English and Mandarin. Licensed rabies vaccines and official PRC vaccination certificates.
---
Click here to view photos from this year's Australia & New Zealand B&S Country Ball
---
Major Sponsors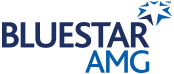 BlueStar Asset Management Group (AMG) is a British-owned, Hong Kong-registered group tracing our origins back to early 2000. A wholly-owned foreign enterprise, our success over the past decade has seen us buck the global economic trend, expanding to serve China, India, Japan, Korea, Malaysia and Vietnam across eight offices.
 From these international hubs, we are ideally placed to provide top quality service to expatriates in Asia, helping them plan for a better financial future. Whether their priority is retirement, insurance, property or increasing their current wealth, our expert teams will endeavour to find the solution that is right for them. These fully qualified, independent advisers together have more than 100 years' experience in the industry, in sectors including legal, accounting, financial planning and portfolio management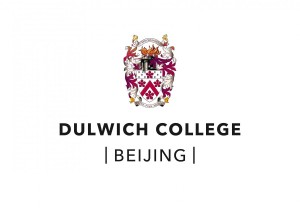 Established in 2005, Dulwich College Beijing (DCB) is a British international school for students from 1 to 18 years of age. The curriculum is based on the enhanced English National Curriculum up to Year 9, IGCSE courses for students in Years 10 and 11, and the International Baccalaureate Diploma in Years 12 and 13. DCB emphasizes excellence in academics, sports, and the arts, fostering in every child a sense of the importance of community service. All students study compulsory Mandarin up to the end of Year 9, with many continuing with it as an examination subject in the Senior School years. DCB was awarded the "Best British International School" in 2011. It is a PSAT, SAT, PLAN and ACT testing center and offers SAT preparation courses in conjunction with an American SAT review company. Strong IB Diploma results have enabled DCB graduates to enter Oxbridge and Russell group universities in the UK as well as Ivy League and top 50 universities in the US.

LehmanBrown is a China-focused accounting, taxation and business advisory firm, operating in Beijing, Shanghai, Hong Kong, Macau, Shenzhen, Guangzhou and Tianjin. The firm also manages an extensive affiliate network, providing service throughout China. Combining years of international expertise with practical Chinese experience and knowledge, LehmanBrown offers expert advice and support to both local and international clients. Clients enjoy access to senior, experienced counsellors from China and many other countries. At LehmanBrown we recognise that you are unique, and you have unique requirements. We are committed to providing individually tailored financial solutions to each of our clients. LehmanBrown is dedicated to providing personalised service by working closely with our clients to understand their individual business requirements. This enables us to offer our clients the most up-to-date and expert advice for all their unique needs.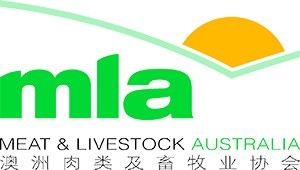 Meat & Livestock Australia (MLA) is Australia's red meat marketing agency representing beef, lamb, mutton and goat meat. MLA recognises the importance of developing communication, marketing strategies and relationships throughout the Asian region.
MLA develops and presents technical seminars, distributes manuals, conducts culinary competitions and other end user events. MLA also produces a range of recipe publications、trade manuals and other information. All of these activities assist MLA to enthusiastically support purchasers and users of Australian red meat including food service、retail、trade and consumer activities.
Nihao Global is a unique independent service company where East meets West. Not only are their shareholders and management Eastern and Western, their systems, thinking and operation, cross culture and borders, are also mixed. Nihao Global combines the best of both East and West service standards to deliver a seamless service. All of this is to make western companies doing business in China easier for them.
They are intent on providing a professional service of assisting companies entering the Chinese market through the provision of independent interpretation, translation, research, contractors as well as local business knowledge and experience.
Nihao is represented in 19 major cities throughout China with an extensive network of over 300 bilingual talents with varying degrees of specialty and industry experience that can assist with both business and individual requirements.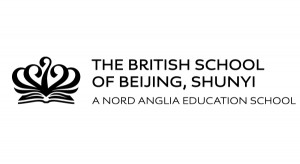 The British School of Beijing, Shunyi, is a large international school offering Primary through Secondary education in one campus, providing high quality international education to students ages 1 to 18 from 70 nationalities. BSB follows an internationally adapted English National Curriculum leading to International GCSE and the International Baccalaureate (IB) Diploma examinations. BSB also offers an optional German Thuringia Curriculum for Klasse 1-4 for native German speakers. BSB has been in Beijing since 2003 and is owned by the Nord Anglia Education global network of 42 schools. BSB is epitomized by the highest academic standards, taking our students on to the world's very best universities, but also ensuring that every student is truly valued as an individual and that the sense of family, community and opportunity pervades all we do. Our philosophy is to be ambitious for every single child and young person to achieve far more than they ever dreamed possible, in whatever field that may be, and to grow into a truly global citizen who contributes to making the world a better place.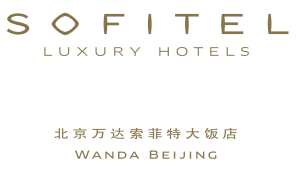 A glamorous Beijing CBD hotel Sofitel Wanda Beijing accommodates guests in fabulous style in the heart of the central business district. The luxury hotel is located only 30 minutes from Beijing Capital International Airport via expressway.
Choose from 417 designer rooms and suites blending contemporary French elegance and Chinese inspiration. Modern design and indulgences treat guests to memorable stays.
Savour the art de vivre in the luxurious surrounds of Sofitel Wanda Beijing. Enjoy Sofitels French touch and refined service at a hotel that places you in the city centre of Chinas vibrant capital.

Featuring the best in the city's dining, nightlife, style, arts, culture and communities, theBeijinger is the capital's premier English language magazine and website. It's the must-have city and lifestyle publications for locals and expatriates alike. Drawing on the largest venue directory and most comprehensive event listings in the city, the Beijinger keeps readers abreast of what's happening in our ever-changing metropolis. No other magazine features as many new bar and restaurant reviews as we do.
Our editors and contributors are a mix of English-speaking locals and foreigners with an insatiable curiosity to discover and share the best that Beijing has to offer. For over a decade, readers and advertisers have turned to theBeijinger because they trust our coverage, our expertise and our quality.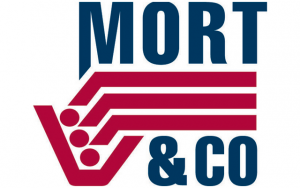 Mort & Co is an Australian cattle lot feeding, management and marketing business priding itself on producing a consistent supply of quality product for domestic and export beef markets.
Since commencement, Mort & Co has grown to become one of the largest and most experienced managers of lot fed cattle within Australia. Currently the second largest beef cattle lot feeder in Australia, Mort & Co boasts a well-established vertical integration in the beef cattle industry including cattle procurement, transportation, lot feeding, beef processing and marketing. Integral to its success is the alliances Mort & Co has established with Australia's leading beef producers and processors.
Mort & Co manages three feedlots across the eastern states of Australia turning over approx. 200,000 cattle per year. Refining its feedlot operations to a fine art, Mort & Co is able to achieve consistent numbers of cattle on feed, improved efficiencies and reduced overhead costs.