Department of Health Update
As at 06:00 hrs on 12 February 2020, we have confirmed 15 cases of novel coronavirus in Australia:
5 in Queensland
4 in New South Wales
4 in Victoria
2 in South Australia
5 of the earlier cases have recovered. The others are in a stable condition
All of the cases in Australia have come from Wuhan except one in NSW who had contact in China with a confirmed case in Wuhan.
For questions about testing or the welfare of people with the virus, contact your state or territory health authority.
Across the world, there have been approximately 43,113 confirmed cases of novel coronavirus and 1,018 reported deaths. The fatality rate is currently 2.36%
On 30 January 2020, the World Health Organization declared the coronavirus outbreak a Public Health Emergency of International Concern. The Australian Government has issued this health alert as a precaution, based on the latest and best medical advice.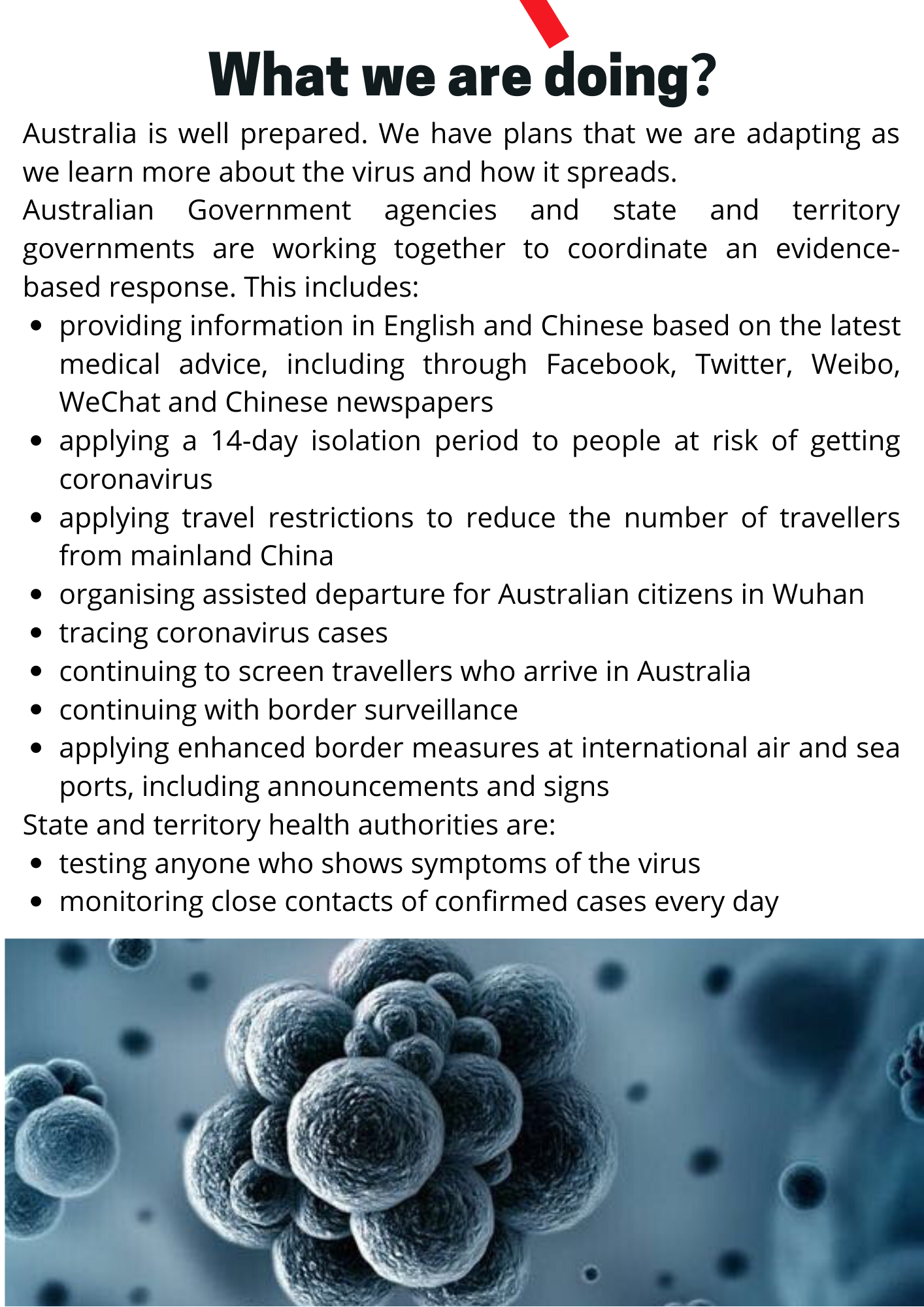 All information provided above is from the Australian Government Department of Health.
For up to date information, please visit
https://www.health.gov.au/news/coronavirus-update-at-a-glance