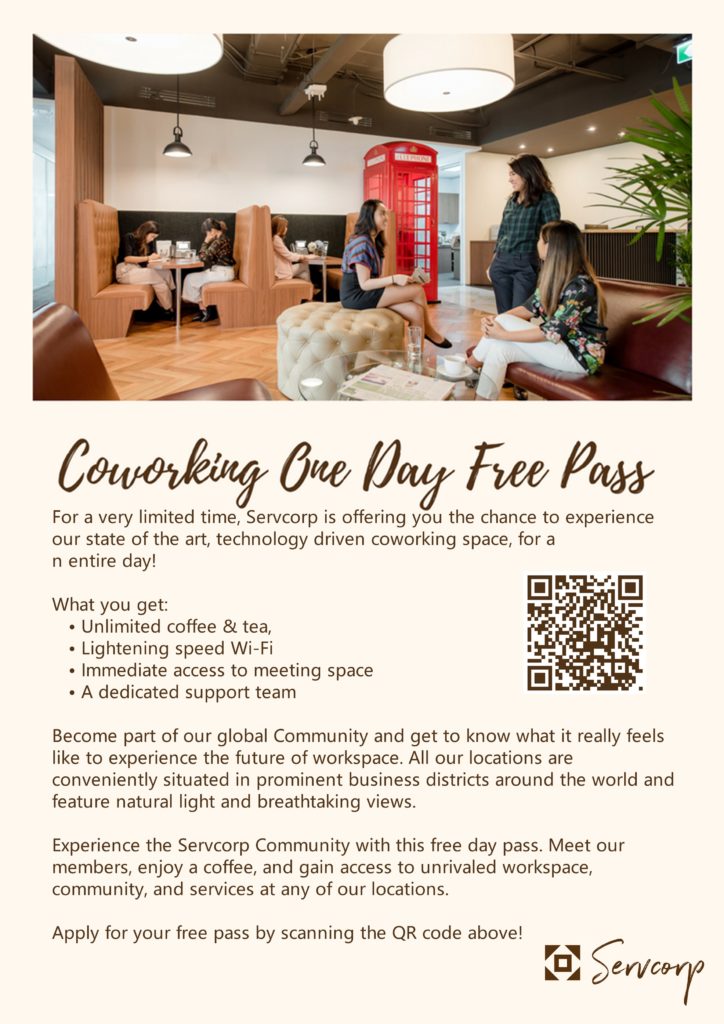 Come and spend an entire day at one Servcorp's coworking spaces for free!
Servcorp is a global network of exceptional office facilities. They have thrived in the industry because they have never compromised their 5 star standards.
Simply put, they have selected the best buildings with the best aspects, located in the most dynamic business cities worldwide.
While their serviced office network continues to grow, their business philosophy remains unchanged. For their clients, Servcorp means the convenience of an up to date corporate infrastructure and a professional office support team – all at the lowest possible cost.