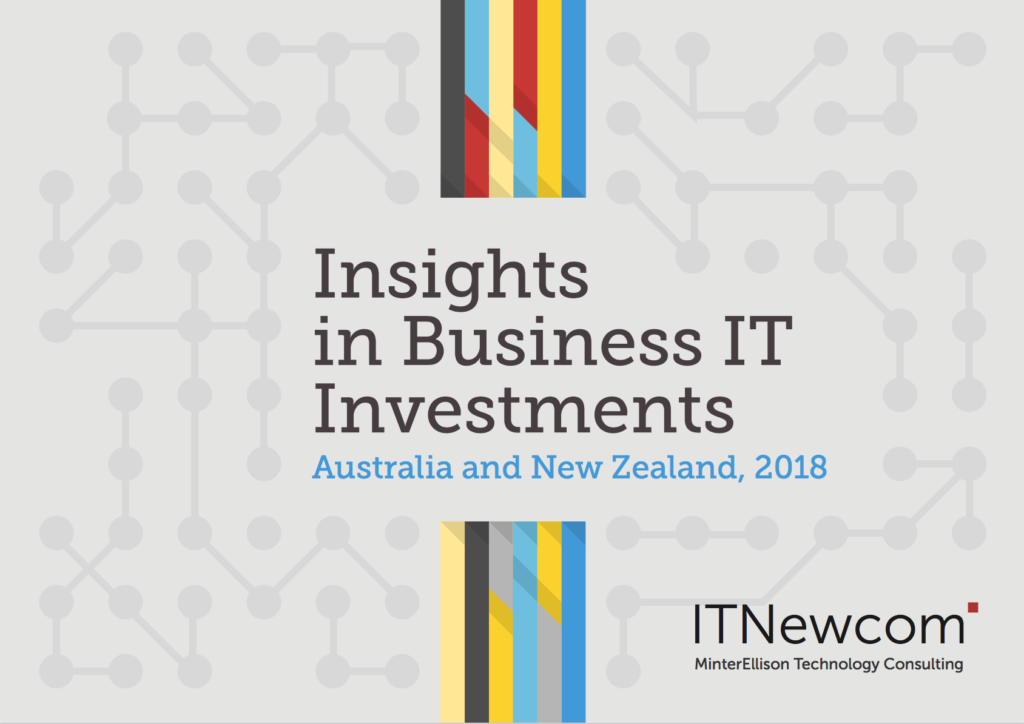 ITNewcom MinterEllison Technology Consulting have collected data from over 100 suppliers and 260 deals, including detailed analysis of 169 deals to bring together this year's Business IT Investments report. For the past 15 years ITNewcom has interviewed Australian and New Zealand industry participants for technology investment insights with the purpose of reflecting behaviours and trends in the region. This year, six trends have been distilled from these benchmarks offering useful insights for IT managers, financial controllers and business leaders when considering strategic technology investment.
Strategic business initiatives are driving growth in IT spend
More than half of the respondents forecast an increase in IT spending as they look to deliver value by improving customer and staff experiences via digital transformation. The opportunity to capture some of the increased spend is available for IT service vendors. To achieve this, they will need to stay close to their customer's business, understand the market, and be an insightful, innovative partner who demonstrates real value.
Long-standing gradual growth in IT outsourcing will continue
The growth of outsourcing as a proportion of IT spending looks set to continue. A steady increase in the proportion of total IT spend that is outsourced indicates that good outsourcing opportunities exist for reliable IT suppliers who have the right product range and the air to get to know their customers.
Security services outsourcing opportunities will continue to grow as industry matures
Respondents are aware of the growing number of security threats, and are combatting this by enlisting outside help. IT suppliers with the right skills and a trusted brand will and good growth opportunities across all aspects of security services in both private and public sectors.
Growth in offshoring will slow down
A significant proportion of public sector respondents are considering o shoring application and infrastructure services. Ironically, at a time when there is more competition in the market for offshore services, there is less demand which means there will be some attractive deals on offer.
Cloud and smaller suppliers are gaining importance
The established Tier 1 technology suppliers remain firm-footed and the most prominent players in the IT outsourcing game as clients rely on these suppliers to minimise delivery risk. The NPS is typically used to gauge customer's overall satisfaction with a company's product or service. If customer satisfaction is a key driver to growing market share, then Tier 1 providers would do well to take heed.
Reliability, flexibility and understanding are winning over customers
Soft skills of the 'customer's customer' are key attributes when selecting suppliers. While reliable delivery and technology capability are obvious attributes that customers seek, differentiation can come through better understanding of the customer's business and the ability to deliver genuine and valuable innovation to that business.
To read MinterEllison's full report click here.