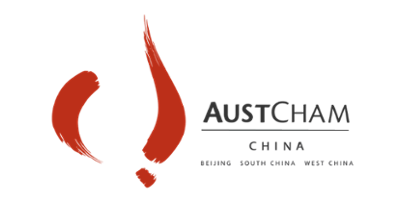 AustCham China in partnership with North Head, will be providing daily updates on the 2020 annual sessions of the National People's Congress and CPPCC (Two Sessions).
North Head
is a leading independent strategic communications and public affairs consultancy company with international credentials and a rich experience serving clients within a wide range of sectors.
---

Two Sessions 2020 | Day 0 – 2020.05.21
China's Two Sessions meetings, the annual gatherings of the Chinese People's Political Consultative Conference (CPPCC) and the National People's Congress (NPC), begin today with the opening of the CPPCC session. The 2020 Two Sessions will be unlike previous iterations with increased use of digital forums and small scale meetings to mitigate COVID-19 health concerns.

Domestic and foreign media were briefed on the afternoon of Wednesday, 20 May, by Mr. Guo Weimin (郭卫民), spokesman of the third plenary session of the 13th CPPCC National Committee, on the key policy objectives of these meetings. These include safeguarding economic growth, priority for poverty alleviation, and strengthening China's COVID-19 response measures.

Some key highlights of Mr. Guo's remarks include:
The government recognizes current economic challenges due to the pandemic and is working to mitigate the long-term impact. Consumption and production are rebounding. However, key indicators have fallen and the economy continues to experience persistent, downward pressures. In face of these challenges, the government has and will continue to issue a series of policies to ensure economic stimulus and support small and micro enterprises.
China is working to "jointly build a health community" globally through contributing expertise and supplies. Guo asserted that the central government values quality control of medical exports and is acting as a responsible national actor in supporting other countries around the globe.
China did not conceal the COVID-19 outbreak: Guo argued that China notified the World Health Organization (WHO) as early as January 3 and released the virus' gene sequence on January 12. He rejected any accusations that China's actions contributed to the spread of the virus.
The central government will not support decoupling. Regarding anti-globalization sentiments and particularly US-China decoupling, China believes that countries should strengthen international cooperation and maintain stability. Guo commented that most multinational companies are unwilling to withdraw production from foreign countries. Against this background, Guo pledged that China will increase market openness, expand imports and foreign investment, and create a favorable environment for both foreign and domestic businesses.
"New infrastructure" projects will expand China's investment in new technologies. The central government's "new infrastructure" initiative will support the development of strategic technologies, including big data, artificial intelligence, and the roll-out of 5G.