Written by: Frank Ka-Ho Wong, Asia Briefing, Dezan Shira & Associates
China's crackdown on daigou is part of its moves to strengthen e-commerce regulation and better control the rapidly expanding sector.
Cross-border e-commerce in China has grown steadily in recent years, on the back of strong consumer demand for premium brands and high-quality overseas products.
A significant amount of this shopping is done through the gray channel known in Chinese as 'daigou'. Literally translated as 'buy on behalf', daigou refers to a consumer-to-consumer (C2C) relationship of intermediaries who purchase overseas goods for Chinese consumers for a fee.
iiMedia Research, a Chinese market consultancy, finds that China's cross-border e-commerce generated RMB 7.6 trillion (US$1.1 trillion) in sales last year. By 2020, the market research firm eMarketer projects that a quarter of the Chinese population will be shopping online for overseas products via cross-border e-commerce websites.
Given this rapid growth and its unregulated nature, the Chinese government is now implementing policies to bring cross-border e-commerce under stricter control while supporting its growth.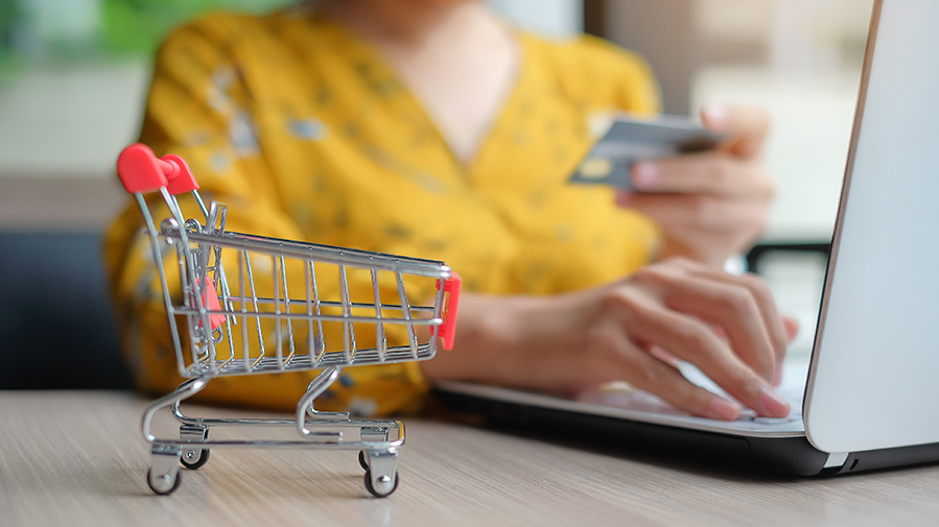 China's crackdown on daigou
From January 1, 2019, daigou merchants are obligated to register and pay taxes. The new law compels daigou merchants to obtain licenses and formally register as businesses. Otherwise, they will be subject to fines as high as RMB 2 million (US$291,620) for illegal business and tax evasion.
Chinese customs have reportedly doubled down on their inspections of daigou merchants at airports, and some have been imprisoned for tax evasion.
By coming down heavily on daigou merchants, the Chinese government aims to collect more taxes from cross-border e-commerce imports. In the past, most daigou merchants declared their imports as personal items to avoid taxes.
Some estimate the daigou practice to be worth tens of billions of dollars a year, meaning that authorities lose tremendous tax revenue on these transactions.
Foreign retailers will also benefit from China's crackdown on daigou. Before, purchasing through daigou merchants helped consumers save on import duties, giving them an advantage over traditional e-retailers.
With the crackdown, daigou purchases will become pricier, meaning that products sold by foreign retailers will become more competitive for Chinese consumers.
New cross-border e-commerce policies
In late November, the State Council released new policies promoting cross-border e-commerce, which came into effect on January 1, 2019.
According to the policies, China's Ministry of Finance will add 63 categories of products to the list of goods that are duty-free when purchased via cross-border e-commerce platforms, including popular consumer goods like electronics, small home appliances, food, and healthcare products.
With the new policy, the list of duty-free cross-border e-commerce products covers 1,321 items in total.
Further, the tax-free quota on single transactions will increase by 150 percent from RMB 2,000 (US$291.62) to RMB 5,000 (US$729.05). Consumers buying high-value products shall benefit more from the higher single transaction limit.
China will also loosen the annual quota of individual consumers on cross-border e-commerce to RMB 26,000 (US$3,791.06), up from RMB 20,000 (US$2,916.20) previously. The ministry will increase the annual quota as income grows in the future.
Additionally, China will extend cross-border e-commerce pilot zones to 22 more cities, including Beijing, Nanjing, and Shenyang, bringing the total to 35 cities. Cross-border e-commerce companies enjoy easier customs procedures and supportive policies in these zones.
Implications for China's e-commerce industry
China's crackdown on daigou is unlikely to have a significant impact on total cross-border e-commerce consumption.
The new policy initiatives only serve to tighten the tax gap between cross-border platforms and daigou, making the difference in prices between imported goods from cross-border e-commerce platforms and daigou insignificant.
Cross-border e-commerce platforms are the main beneficiary under China's new policies. Chinese consumers maintain high demand for imported goods that cannot be found on the domestic market. The crackdown on daigouwill divert this consumption towards legitimate channels, such as Alibaba's Tmall Global and NetEase's Kaola. In the long term, these measures will expand the scale and reach of Chinese e-commerce platforms.
Moreover, consumers in China will benefit from the credibility and authenticity of retailers and their products on cross-border e-commerce platforms due to stricter management, compared to daigousellers.
Overseas retailers are also likely to welcome China's push for regulation of daigou.
Products sold by daigou have generally evaded import taxes, which put them at a competitive advantage over legitimate sellers that paid taxes on their products. Given the online commerce push by major foreign retailers like Sainsbury and Walmart, the transparency in regulation is a positive development.
On their part, daigou merchants will adopt a wait-and-see attitude toward China's new e-commerce policies. Most of them will likely take a break from daigou activities in the short term and see whether authorities continue to enforce the new policies.
Combined with the new e-Commerce Law, which also took effect on January 1, China is aiming to improve oversight and regulation of its e-commerce market.
Those selling via legitimate cross-border e-commerce channels in China will benefit from expanded preferential policies and support against gray-area competitors and counterfeiters.
This article was first published by China Briefing, which is produced by Dezan Shira & Associates. The firm assists foreign investors throughout Asia from offices across the world, including in in China, Hong Kong, Vietnam, Singapore, India, and Russia. Readers may write info@dezshira.com for more support.