04-11-21 @ 3:00 pm

-

6:30 pm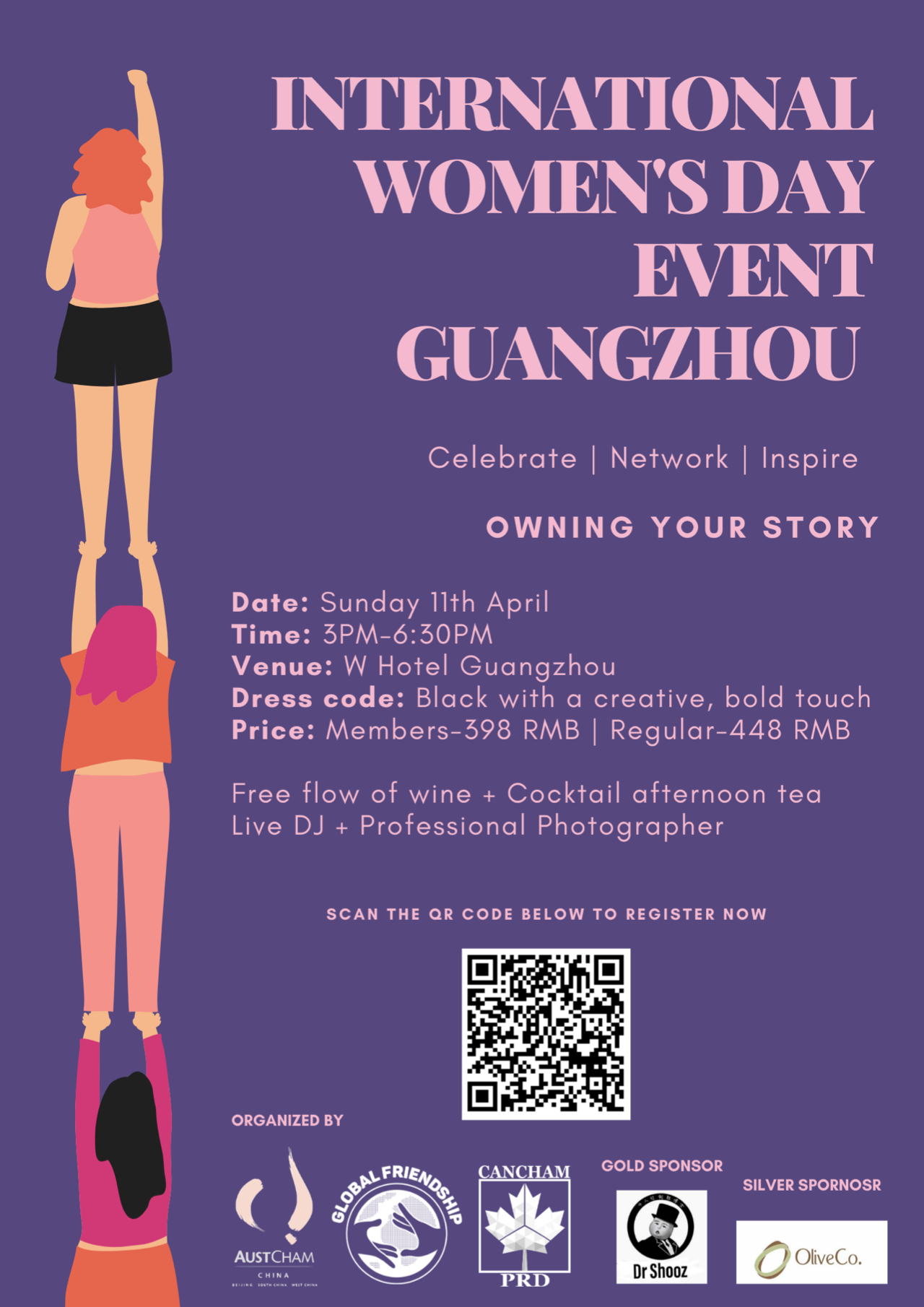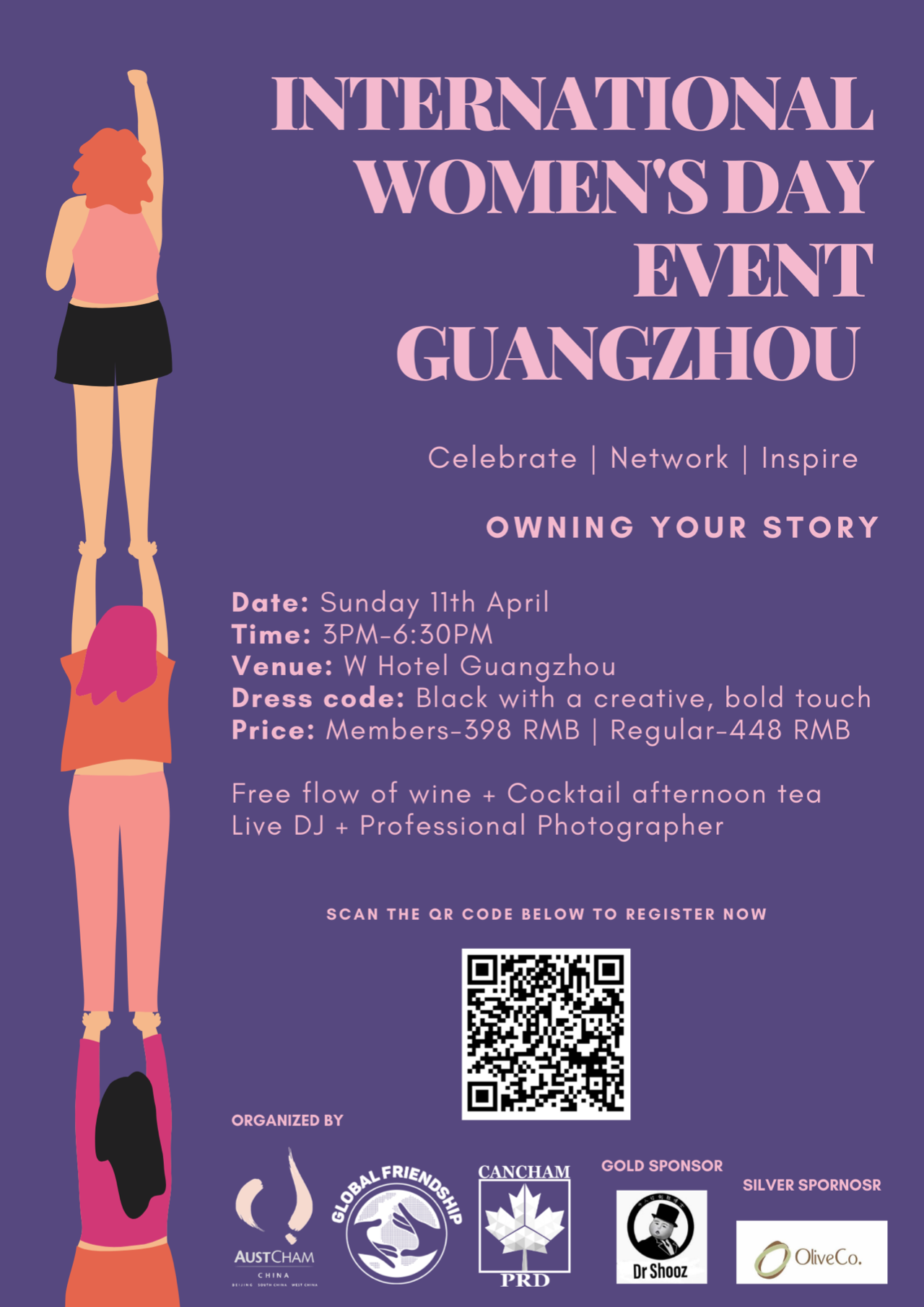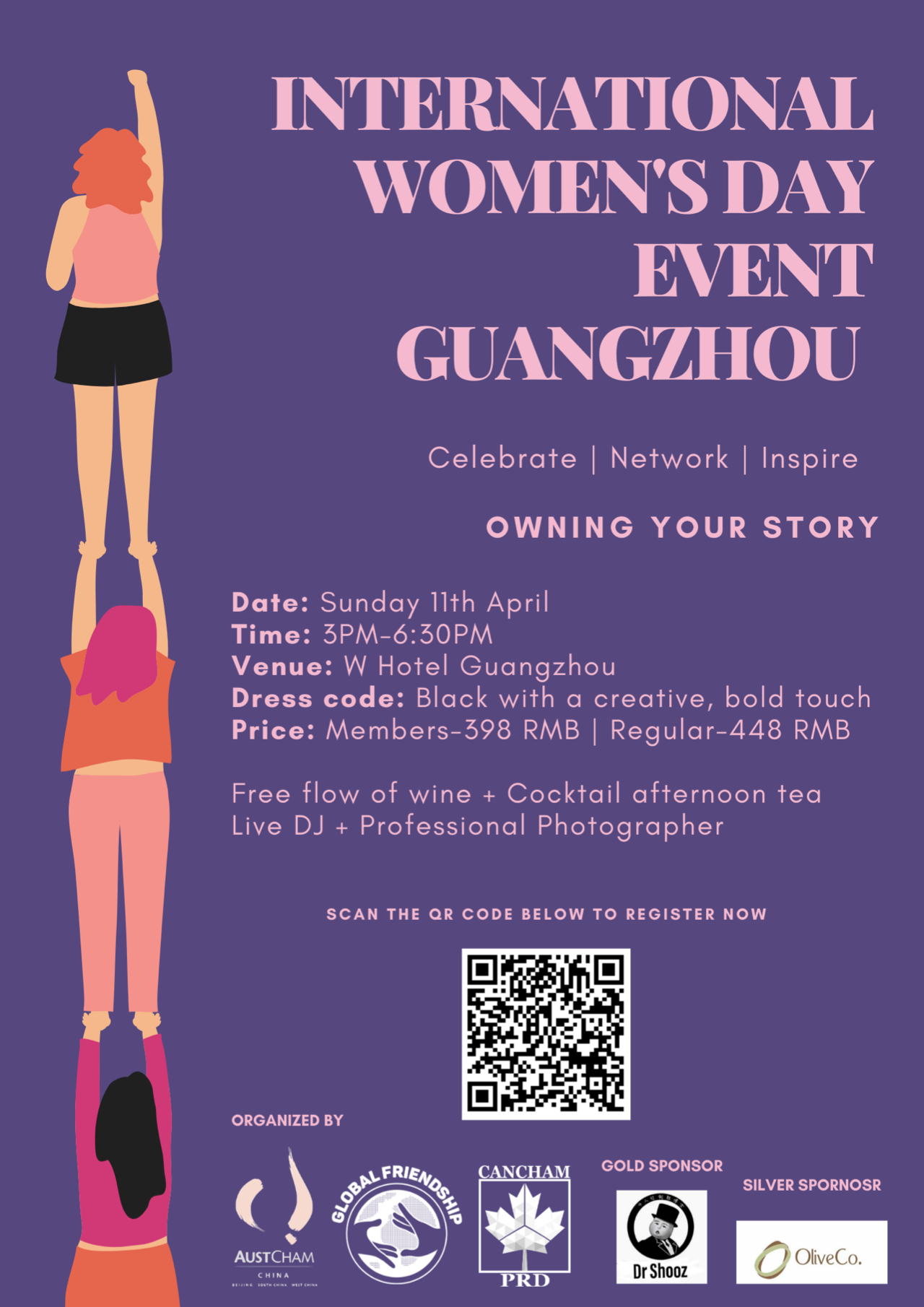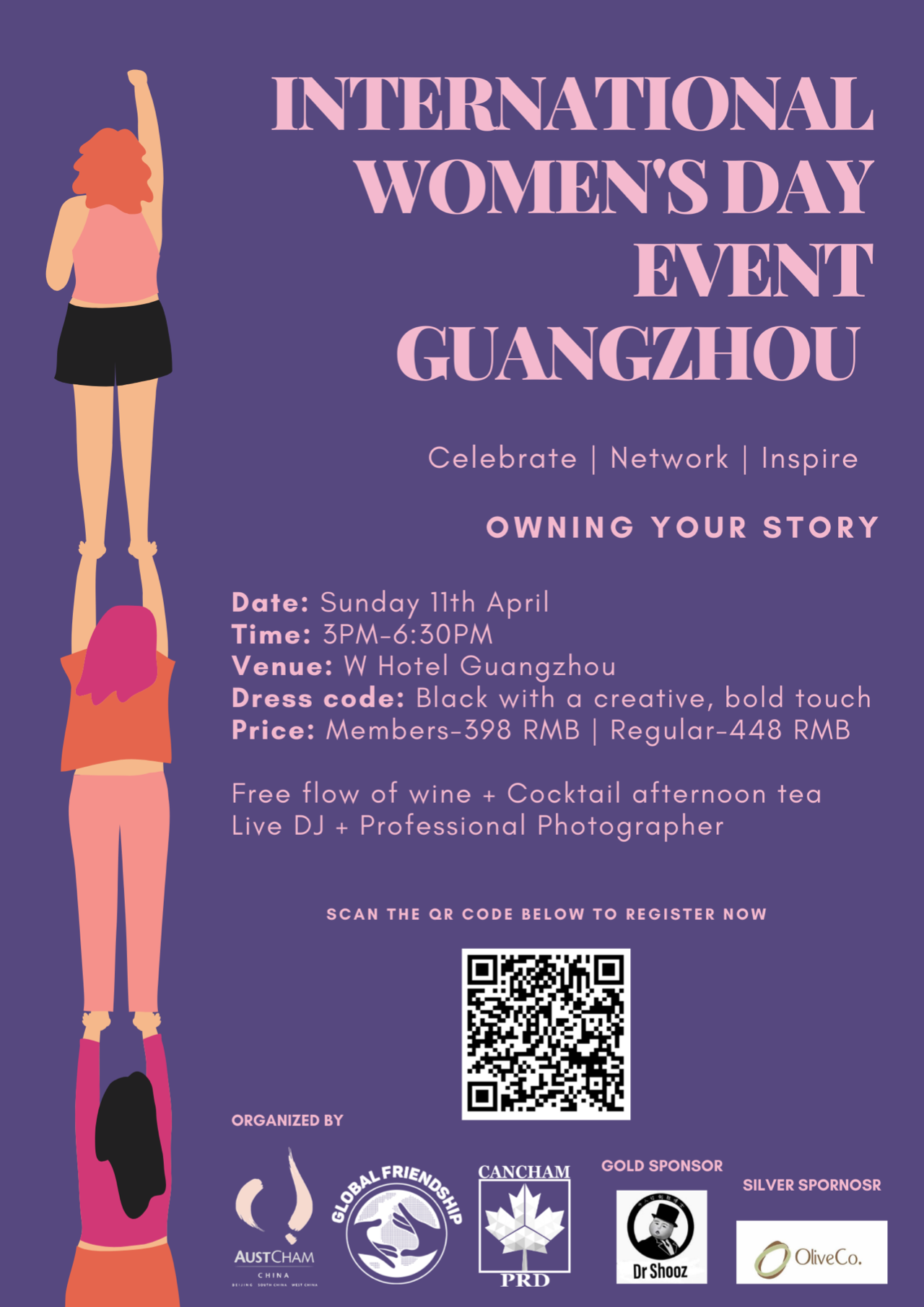 This year, for International Women's Day, we are calling you to submit your life story to us before March 25th 2021. We want to share the voices of the women in our community to share their struggles, their perseverances, and achievements they've conquered throughout their lives.
5 stories of 5 different women will be chosen to be guest speakers at the Women's event.
We want to open the event up to both women and men. Men too, can connect and get inspired by the dynamic, and empowered women who continue to take part in such events!
Thanks to Global Friendship and the CanCham PRD for partnering up with us once again to bring you another unforgettable night.
The theme this year is: Owning Your Story.
Dress in black and add a creative, bold touch to show everyone WHO YOU ARE, and WHAT YOU ARE MADE OF.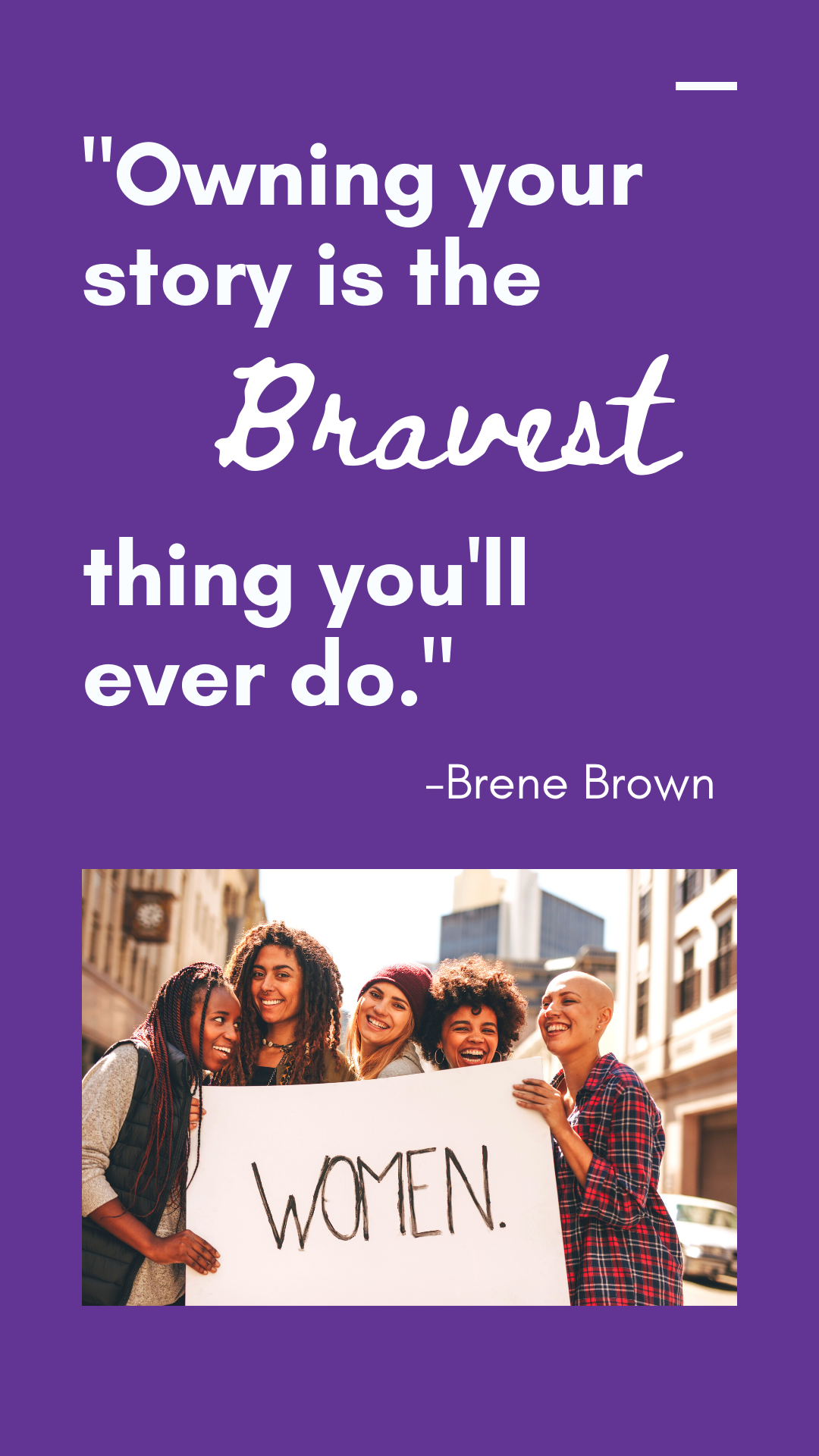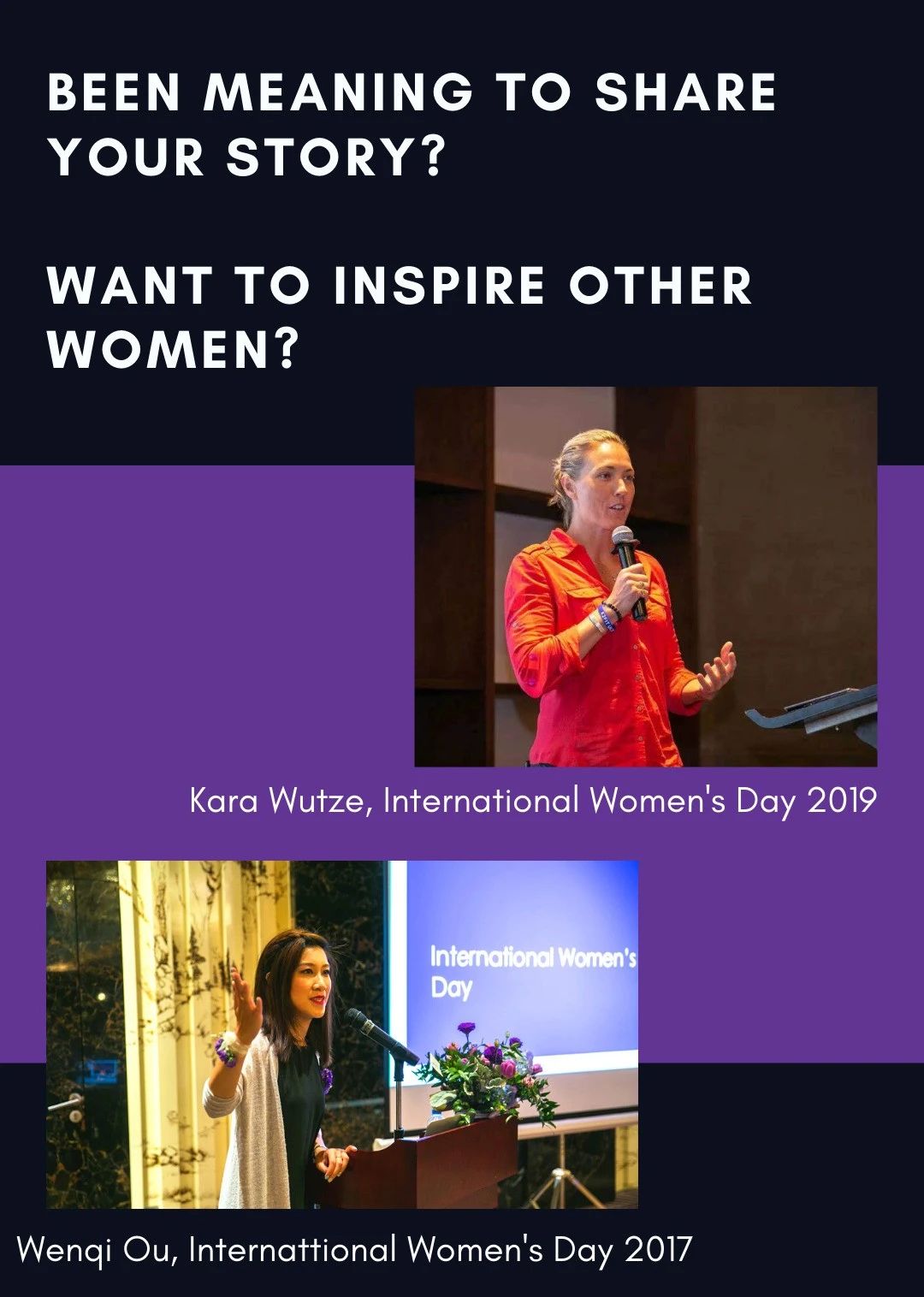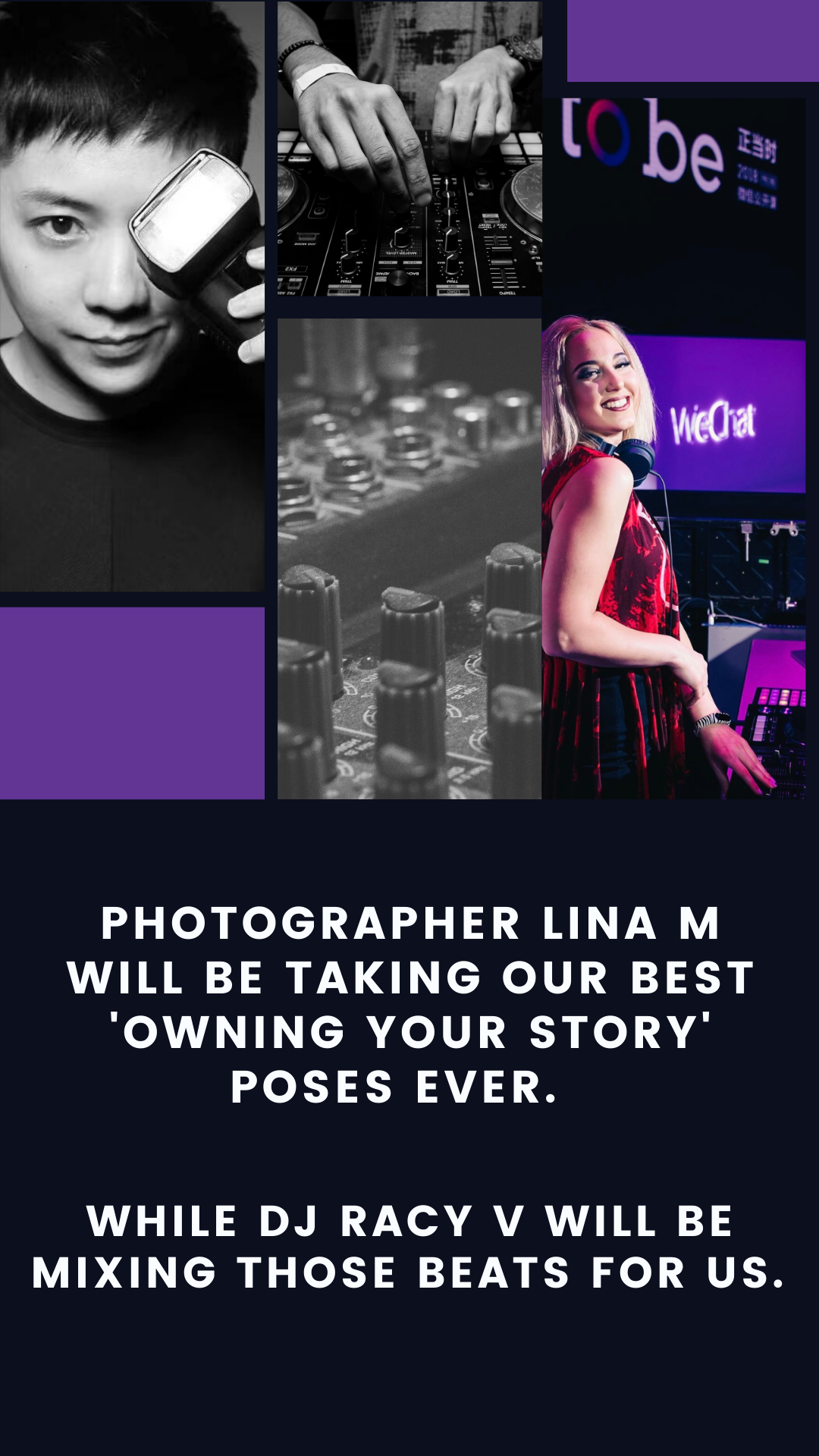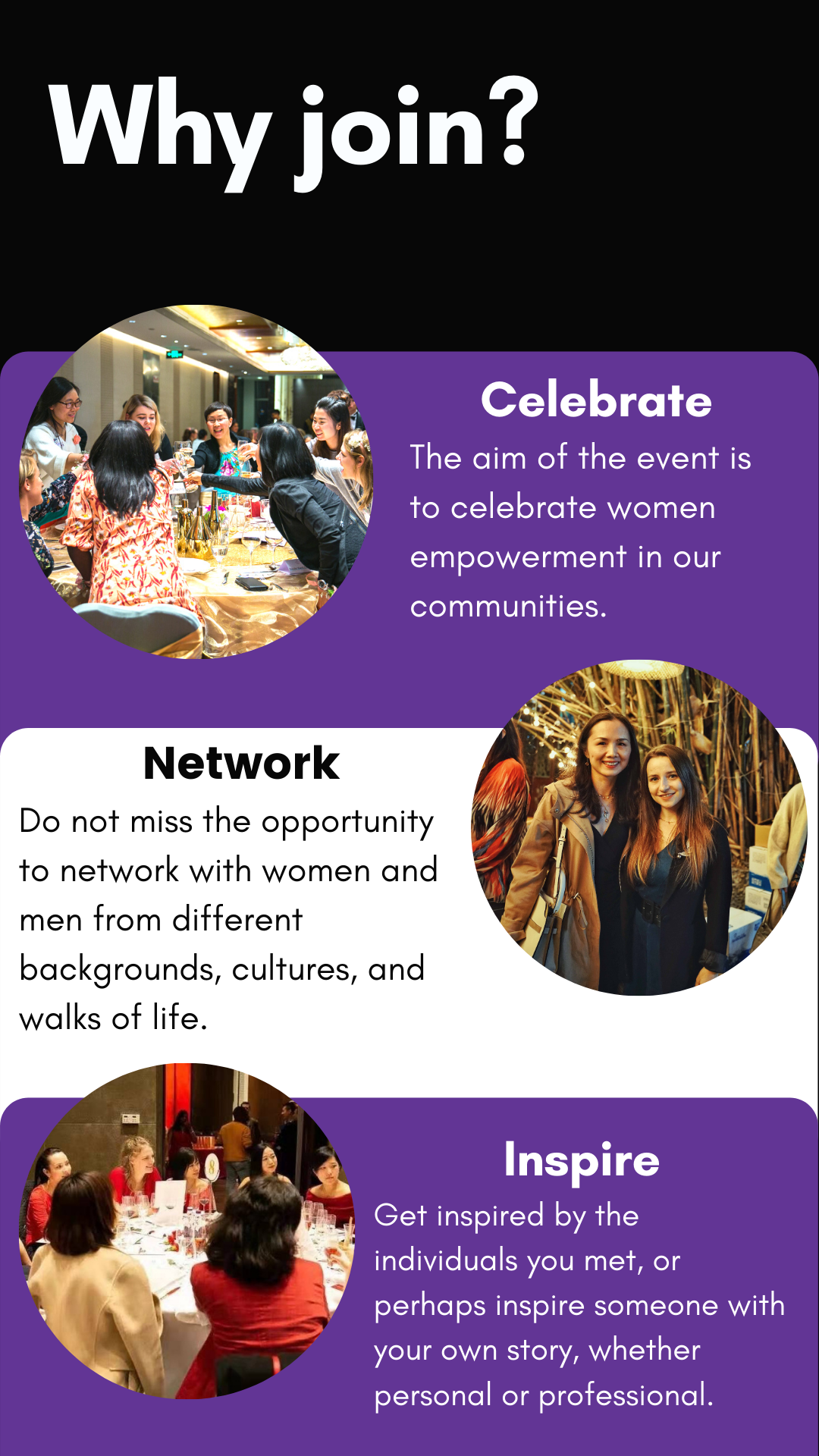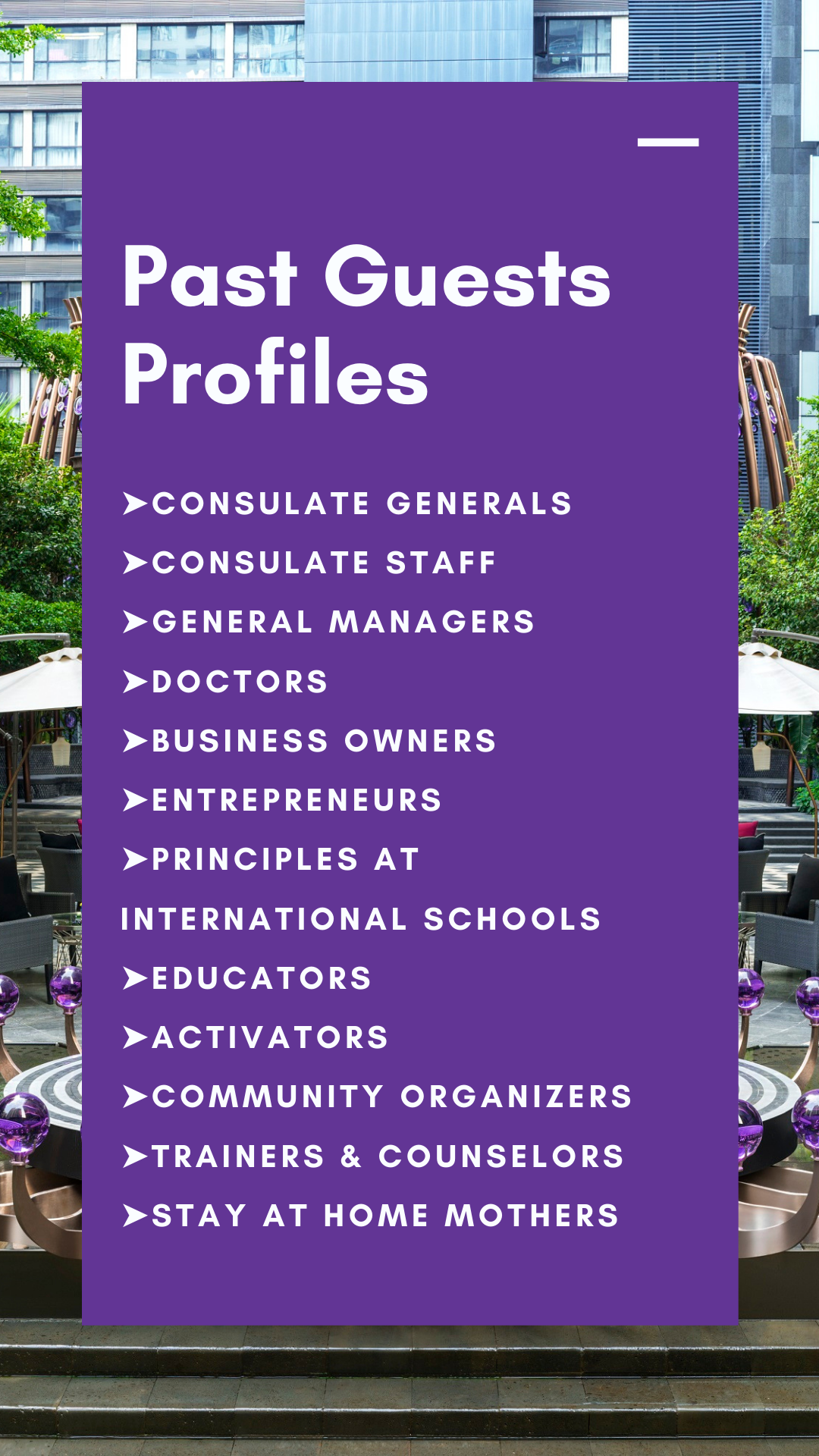 I am ready to be empowered!
Price:

398 RMB For AustCham Members

448 RMB Regular
Scan the QR code below
to Register Now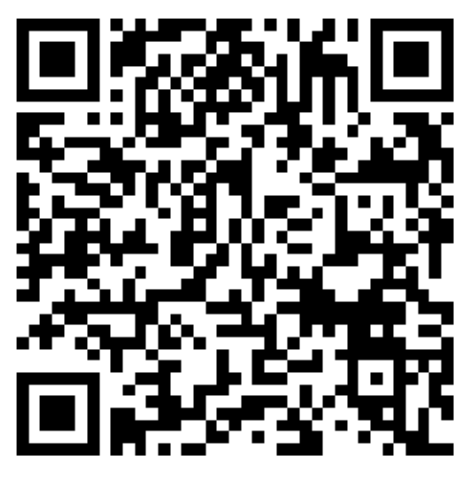 **No ticket will be refunded will be available, but can be exchanged with a friend in case of cancellation. All ticket exchanges are the responsibility of payee.
门票一经购买不设退款,但您可以将门票转让给您的朋友。所有的门票转让事宜均由购买客人自行处理。
About AustCham South China
关于中国-澳大利亚华南商会-华南
The China – Australia Chamber of Commerce – South China (AustCham South China) was established in 1994 to develop, promote and expand business relations between Australia and China through the representation of its membership.
As a registered NGO office in the People's Republic of China, AustCham South China serves as Australia's peak industry advocacy body in South China and supports its members by providing information, connections, business services and government relations assistance.