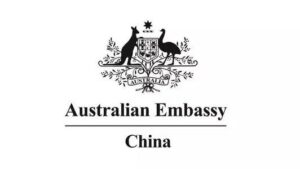 What's on our minds?
It's that time of year: the Chinese government has released economic data for the third quarter, giving us all a good sense of where the trends for the year are heading. Over the last few weeks, the economic team at the embassy has been taking a closer look.
The results are mixed. While China's economy is one of the brighter spots globally, the statistics also show it's facing some real challenges. Growth slowed to 4.9% year-on-year, on the back of sluggish retail sales growth of 4.4% year-on-year. With COVID outbreaks in Nanjing and other areas highlighting risks for travel and large gatherings, Chinese consumers still seem hesitant to open fully their wallets. Producers are facing high input prices, with the producer price index reaching a record 10.7% in September. Finally, while only in the last weeks of September, power restrictions definitely had some impact on Chinese industrial output.
Trade remained the bright spot, with Chinese exports up 28% year-on-year in September (in US dollars) and imports 18%. Australia was part of this story, with imports from Australia up 44%, including iron ore up 38% and LNG up 168%.
All-in-all though the Chinese economy is still well on its way to easily exceed the benchmark of 6% growth for the year set out in the Chinese government's work report in March.
News from Australia – RCEP legislation passes
Just this week, the Australian Parliament passed legislation to allow us to meet our commitments under the Regional Comprehensive Economic Partnership (RCEP)—a regional trade agreement between ASEAN and five of its existing FTA partners (Australia, China, Korea, Japan and New Zealand). The legislation paves the way for Australia to formally ratify the agreement in time to support the entry into force of RCEP early in 2022.