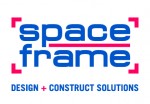 A privately-owned design and construction company focused on delivering every project in line with structured timelines and established project methodologies. Through superior customer service and a genuine commitment to 'on time, on budget' project delivery
Spaceframe initially established a formidable reputation as a leader in the China construction market pioneering the use of Pre-engineered buildings during the early 1980's before stepping up to offer our clients full design build solutions in the mid-1990's. They later graduated to more sophisticated LEED GOLD compliant energy and environmentally-sustainable solutions in keeping with the demands of the current international and Chinese markets during the past few years.
Spaceframe provides an all-encompassing solution for industrial building owners and operators. Whatever the scale, Spaceframe China has the expertise and network of resources to quite literally 'provide it all' as a single source design build, EPC or general contractor serving both state-owned enterprises (SOEs) and foreign-invested enterprises (FIEs) in China and Asia over the past 30 years.
Categories: North China
401, Building D - Ocean International Center. No. 56 Eastern 4th Ring Middle Road, Chaoyang District, Beijing.100025 China
Contact Name: David Martin
Position: Managing Director
Industry: Construction & Engineering