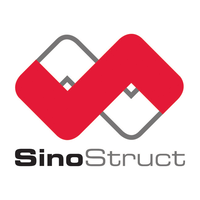 SinoStruct specialise in pipe spooling, pressure equipment, process skids and large scale structural steel and plate work for the Energy, Petrochemical, Resources and Infrastructure Industries globally.
We offer a comprehensive turnkey project solution with services including detail design, project management, fabrication, pre-commissioning and logistics, delivering our customers a cost effective high quality product. SinoStruct's fabrication and project capabilities in China are supported through our corporate and regional offices in Beijing and Perth and has the backing of a top Australian listed ASX company.
At SinoStruct we adopt a team approach to all projects, ensuring management, supervisory and project teams are committed to both the corporate and customer goals of Safety, Quality and Service.
Categories: North China
Unit 1105, Tower D, Vantone Center Office Building, A6 Chaoyang Menwai Street Chaoyang District
Beijing, 100020 China