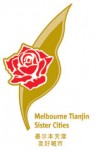 The Melbourne Office Tianjin (MOTJ) was founded in 1998 by the City of Melbourne and the Australia China Business Council (ACBC). The City of Melbourne is the only Australian local government to have an established business representative office in an overseas country.

The MOTJ has developed into a vital stepping stone for businesses entering the northern Chinese market. The MOTJ has progressed in recent years as a leader in facilitating two-way exchange in business, education, culture, civic, government and sporting opportunities between the two cities.

MOTJ's major strength is access to and understanding of Tianjin's highest levels of business and government networks through the close sister city relationship and on-the-ground presence.

Some of the outcomes and successes listed by clients included networking with government decision makers; being exposed to Chinese culture and language for business development; establishing a network of contacts to build business; continuing training programs with new potential; establishing joint management courses; and accessing key decision makers with the ability to better understand opportunities.

As China continues to emerge as the greatest economic power in the world, the MOTJ will maintain its strategic position as a key facilitator for Melbourne and Tianjin's business, government and education communities to continue in their endeavours and exchanges.
Categories: Government Agency, North China
Room 1008, International Building. No. 75 Nanjing Rd, Tianjin.300050 China
Contact Name: Chaoyi Wei
Position: Chief Representative
Industry: Government