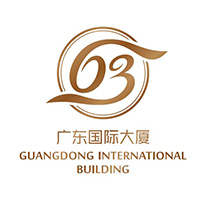 Guangdong International Building is located in the centre of the commercial and financial district of Huanshi Dong Road Guangzhou City, Guangdong Province, China. It is commonly referred to as "63 Building" and is one of the landmark buildings in Guangzhou City. 63 Building is a modern multi-use commercial complex, consisting of an international brand hotel, grade A offices, business apartments and business podium building.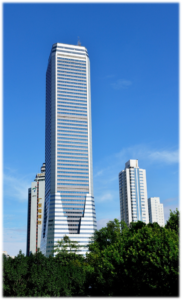 Guangdong International Building Enterprises Ltd. is a wholly-owned subsidiary of AVIC INTERNATIONAL, it mainly focuses on hotel business, and high-end property leasing.
The company belongs to the real estate and hotel management sector which is one of the six major business sectors that AVIC international specialized in. It is committed to upgrading the complex's comprehensive value consistently by being operated and managed as a whole, with the help of AVIC international's powerful strength and broad platform.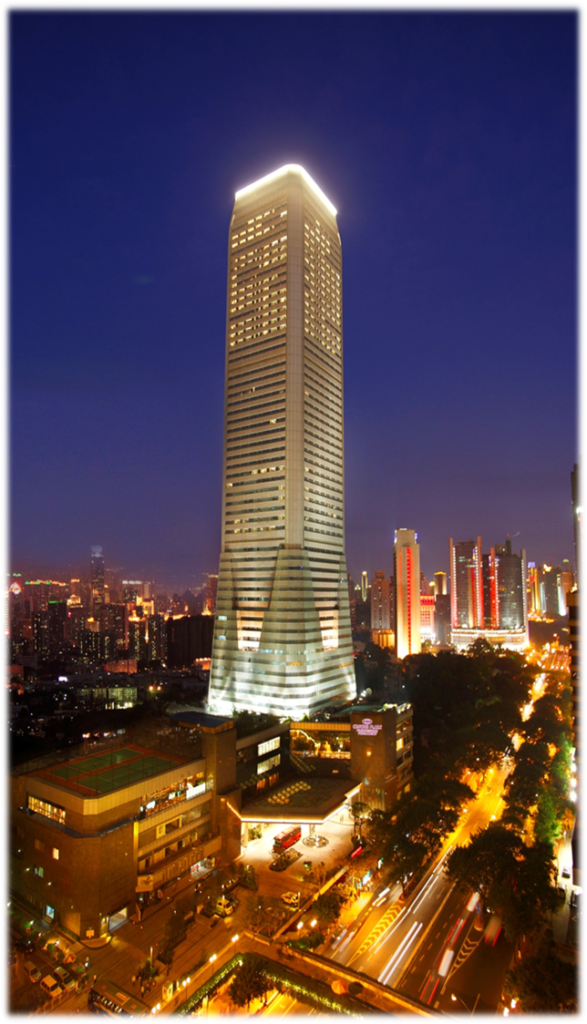 Excellent location
Conveniently located in the commercial center of Huanshi Dong Road, with modern business facilities.
Easy access to many destination
7km to Tianhe Train Station
Guangdong TV Bus station is located in front of the complex
200m walking distance to the metro station
An airport express bus station is located at the complex for Guangzhou Baiyun International Airport
Business facilities in the complex
5-star hotel food and beverage outlets, popular branded restaurants, deluxe accommodation, fitness and entertainment facilities as well as financial institutions.
Domestic and foreigner friendly enterprises in the complex
The Complex is the hub of huge groups of businessmen from all over the world. VIP tenants including; diplomatic organizations, overseas study consultancy companies, media companies, airlines, etc..
Categories: Hospitality
Guangzhou
Categories: South China