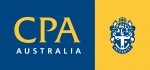 CPA Australia is the largest professional finance, accounting and business body in Australia and one of the world's largest accounting bodies with more than 122,000 members. It has a diverse membership and a significant presence internationally with over 23% of members working and living in over 100 countries outside Australia, mostly in Asia.

CPA Australia's vision is to be the global professional accountancy designation for strategic business leaders. Their primary role is to support members through education, training and technical advice that maintain their professional competence as well as add value to their professional development, recognition and standing.

The organisation has divisions / branches in all Australian capital cities, Hong Kong, Malaysia, Singapore, Vietnam, New Zealand, the United Kingdom, Papua New Guinea, Indonesia and Fiji.

CPA Australia has established its presence in China with the opening of its Beijing Representative Office in 2002. To further its commitment in enhancing its exchange and cooperation with the accountancy profession in China, the organisation opened its Shanghai office in October 2006 and has set up liaison offices in Guangzhou and Macau.The Hong Kong China Division was formally established in 1985 and has a current membership of over 11,000.
Categories: Education, North China, Professional Services
Units 307-308B 3/F, Office Tower C2, Oriental Plaza, No. 1 East Chang An Avenue, Dongcheng District100738
Contact Name: Jenny Wang
Position: Chief Representative - Beijing Representative Office
Industry: Finance
Working Group: Finance