Global Presence 环球网络
Founded in 1886 CPA Australia is one of the world's largest professional accounting bodies representing more than more than 155,000 members working in 118 countries around the world, with more than 25,000 members working in senior leadership positions.
澳洲会计师公会成立于1886年,在118个国家拥有超过155,000名会员,其中超过25,000名为领导高层,是全球最大的专业会计团体之一。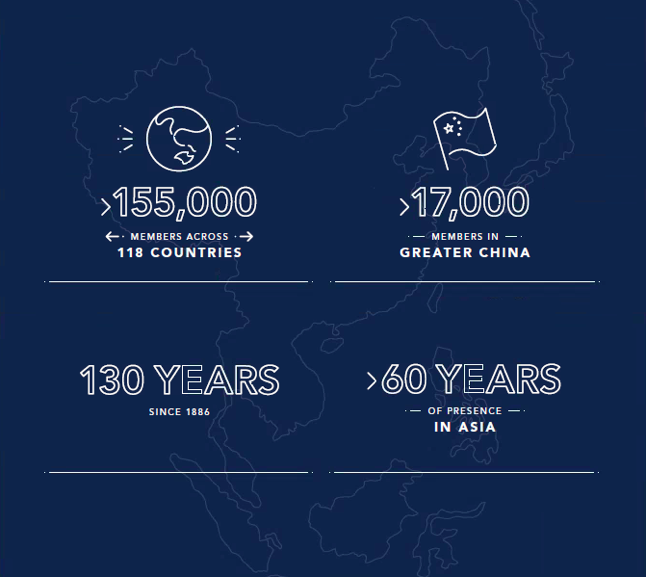 CPA Australia advances its members' interests through its focus on education and knowledge exchange, the development of professional networks, advocacy in relation to policy, standards and regulation and the promotion of value of CPA Australia members to employers, government, regulators and the public. The CPA Australia designation denotes strategic business leadership and is recognised and valued throughout the world.
澳洲会计师公会一直致力提供知识交流的平台、发展会员的专业网络、对相关政府政策、标准和法规提出建议,以及在雇主、政府、监管机构和公众等不同层面推广澳洲注册会计师的价值,从而提升会员的权益及地位。澳洲注册会计师广受国际认可,是商业战略领导才能的标志。
CPA Australia has offices in all Australian capital cities, Hong Kong, Beijing, Shanghai, Guangzhou, Indonesia, Malaysia, Singapore, Vietnam, New Zealand and the United Kingdom.
公会在澳洲各大城市、香港、北京、上海、广州、印尼、马来西亚、新加坡、越南、新西兰及英国均设有支部或分会。
Presence in Greater China悠久历史 踏足亚洲
The Hong Kong office was formally established in 1990. Offices have been established in Beijing, Shanghai and Guangzhou to further our commitment in enhancing the exchange and cooperation with the accountancy profession in China. A liaison office has also been set-up in Macau. Currently, over 17,000 members are based in the Greater China region.
澳洲会计师公会于1990年在香港正式成立办事处。为进一步加强与中国会计界的交流和合作,澳洲会计师公会已先后于北京、上海及广州开设办事处,而在澳門也设有联络处。目前,我们在大中华区会员人数已超过17,000名。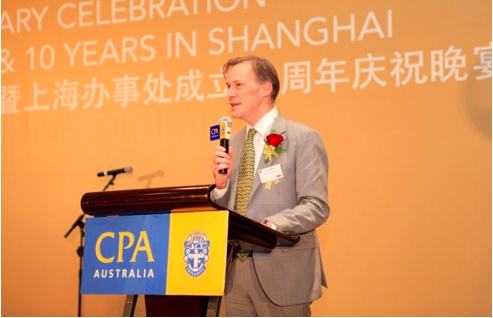 CPA Australia + Employers 澳洲会计师公会 + 雇主
CPA Australia works with organisations across all sectors to develop talented professionals to deliver the best outcomes for employers as well as to ensure employees have the information and knowledge they need to be the best at their job.
澳洲会计师公会一直与不同行业的企业及机构紧密合作,协助雇主培训具有潜质的财务、会计及商业专才,并确保其雇员能获得最新的行业知识,在其工作岗位上发挥所长,为企业作出更多贡献。
CPA Program 澳洲注册会计师课程
At the heart of our support for business is the CPA Program, comprising education and practical work experience to equip accounting and finance professionals with all the technical, business, personal effectiveness and leadership skills they need to deliver better results.
澳洲会计师公会致力协助商界发展,而澳洲注册会计师课程就是其中重要的一环。澳洲注册会计师课程紧密结合理论学习及实际工作经验要求,为财务及会计专才提供全面的培训,协助他们提升技术才能、商业技能、个人效能及领导才能。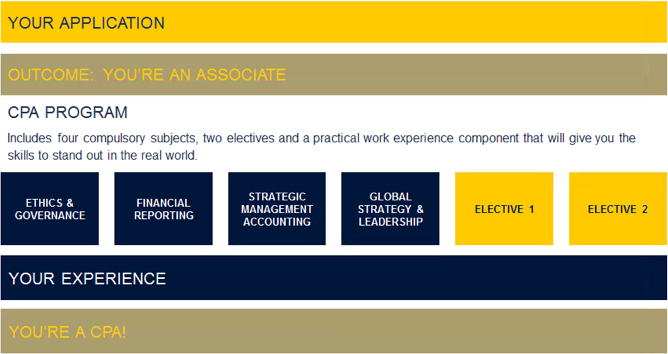 The CPA Program, delivered through distance learning, includes four compulsory subjects and two electives, and a practical experience component. Each subject in the CPA Program incorporates contemporary and internationally relevant materials, including business case studies. The practical experience requirement requires the candidate to complete at least three years' supervised, relevant work experience in accounting and finance.
澳洲注册会计师课程采取遥距学习模式,包括四门必修课及两门选修课,以及实际工作经验要求。每学科均涵盖国际化及现代化的元素,并包括商业案例分析。 至于实际工作经验要求的部分,学员须累积最少三年受指导的相关工作经验。
The CPA Program examinations are held in April and October around the globe. Members who have completed the CPA Program can also claim credits in specialist masters and MBA degrees offered by higher education providers worldwide.
澳洲注册会计师课程的考试于每年4月及10月举行,会员可在全球多个考试地点应考。完成澳洲注册会计师课程的会员,更可于遍布全球的专业教育机构所提供的专业硕士或工商管理硕士课程中取得学科豁免。
CPA Australia is also one of the designated assessing authorities for accountants intending to apply for migration to Australia.
澳洲会计师公会也是澳洲政府授权审核会计师移民澳洲申请的专业团体之一。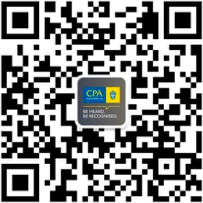 Categories: Accounting
Categories: West China