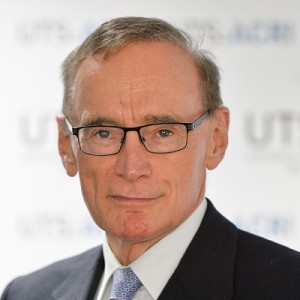 On December 7th, 2016 Professor Carr gave a talk at the Beijing Foreign Studies University titled "After Trump, China's opportunity for global leadership." AustCham Beijing's Podcast team had the pleasure of sitting down with him the following day to hear more about the insights Professor Carr had to offer the AustCham community, covering a diverse range of topics including the 'opportunity' of China's global leadership, the shifts in Chinese consumer demographics, and broader implications that changes in US leadership may have for China-Australia relations and the Asia-Pacific region as a whole.
Music: http://www.bensound.com
To download the Podcast click here, and to explore more insights ACRI has to offer visit their website
---
The Honourable Bob Carr, or Professor Carr as he is amiably known to his colleagues and students at the University of Technology Sydney (UTS), is a name often heard within the dynamic realm of Australia-China relations as he continues to pursue a deepening of understanding between the two nations in academic, business, and political spheres.
Well adapted to balancing his political and academic pursuits, Professor Carr is currently the Director of the Australia-China Relations Institute (ACRI) at the University of Technology Sydney (UTS), which is the only Australian think tank devoted to illuminating the Australia-China relationship.
Most recently remembered for having served as Foreign Minister of Australia (2012-2013), he was also the longest continuously serving Premier in New South Wales history (1995-2005). Some of his administration's many achievements include pioneering private provision of public infrastructure, increasing school literacy standards, and declaring 350 new national parks.
The AustCham Podcast is now available on iTunes! Visit the iTunes Store or find us using the podcast app on your iPhone by searching AustCham Podcast.
Subscribe to have the latest episodes delivered straight to your phone.