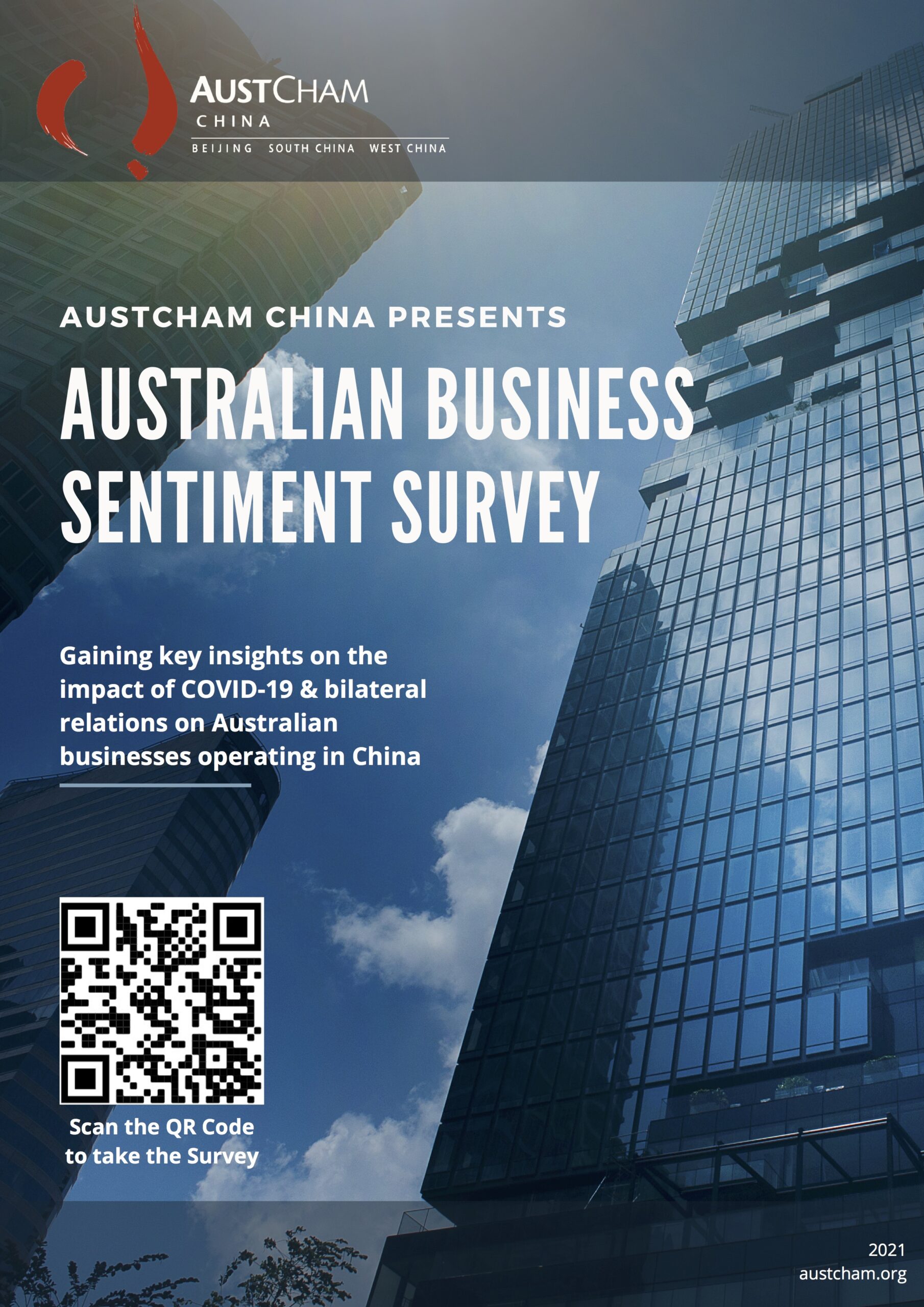 It is our pleasure to share AustCham China's
Australian Business Sentiment Survey: COVID-19 and Bilateral Relations
as a part of our
COVID-19 Impact Report Series
.
This series is used in conjunction with our previous
Doing Business in China Reports (DBIC)
and ongoing member engagement to help us better advocate for your business through the COVID-19 pandemic and beyond.
The purpose of the survey is to gain key insights from members on the impact of the COVID-19 pandemic on Australian businesses operating in China and concerns related to the deteriorating Australia-China bilateral relationship.
The information from the survey will be used to compile a dynamic, real-time study into Australia-China business relations and provide data to determine trends and potential opportunities for the future.
The report will also assist key Australian and Chinese government officials, as well as industry bodies to better understand and respond to the current changes within the business environment in China and internationally.
Your insight is vital to ensure we can better understand our members and the Australia-China business relationship.
The survey is anonymous – don't miss this opportunity to voice your opinion.
The deadline for survey responses is March 12th, 2021.
Your participation in this survey will help shape future Australia-China trade and investment policy development.
Australian businesses internationally are battling unprecedented times of uncertainty and market volatility. AustCham China continues to support the Australian business community in China through advocacy, regular webinars and updates across its social media channels (WeChat/Weibo/email newsletter/LinkedIn) as China's economic recovery progresses.
Click
here
to take the survey