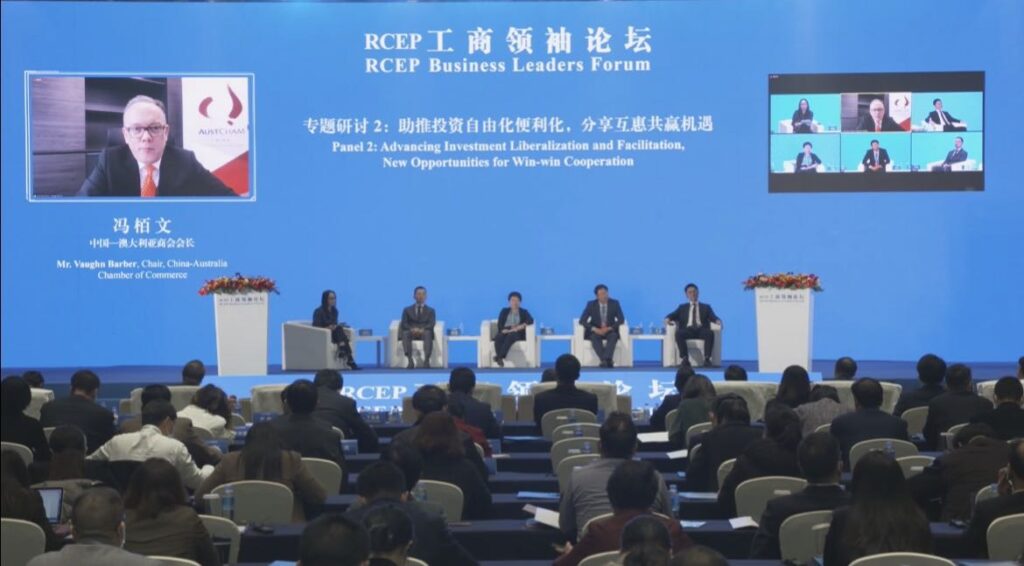 On 6 January, AustCham China Chair, Vaughn Barber, represented the Chamber at the Regional Comprehensive Economic Partnership (RCEP) Business Leaders Forum which was hosted by the China Council for the Promotion of International Trade (CCPIT), People's Government of Guangxi Autonomous Region, East Asia Business Council and Cambodia Chamber of Commerce.
Mr Barber participated in a panel discussion on advancing investment liberalization and facilitation and new opportunities for win-win cooperation.
We extend our thanks to CCPIT Guangxi Committee for the invitation to participate in this important event which discussed the benefits of and new business opportunities that will come from RCEP.