On 24 February 2022, AustCham China's Chair, Global Chair of KMPG China Practice Vaughn Barber delivered a special address at the Center for China and Globalization (CCG) as one of the key contributors to the think tank's edited volume published with Springer-Nature, a Singapore-based leading English-language publisher.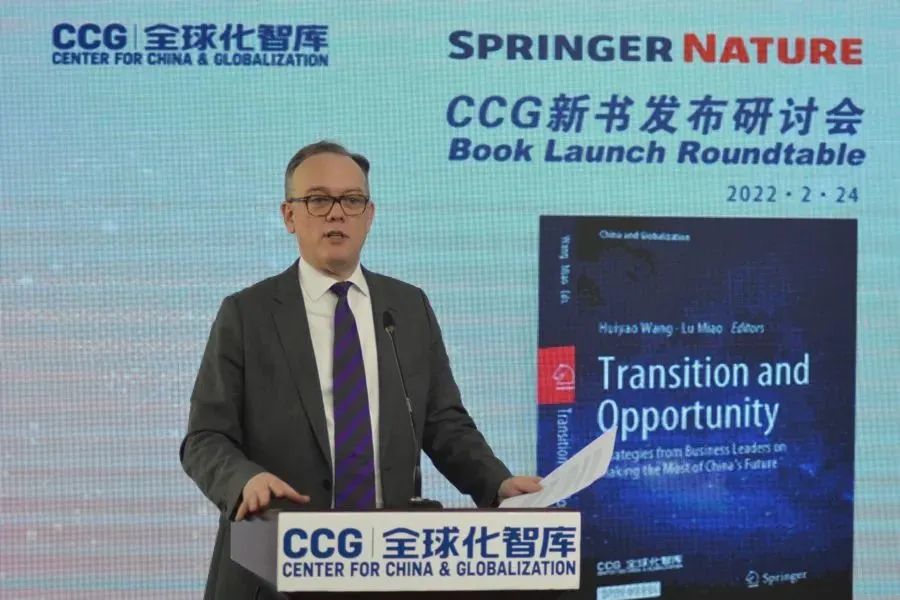 The book "Transition and Opportunity, Strategies from Business Leaders on Making the Most of China's Future" is a compendium where twenty two essay contributors offer balanced and diverse perspectives from companies and advocacy groups working on a range of issues related to China's domestic development, international economic cooperation, and China-US competition.
Mr Barber authored the chapter entitled "Transition and Opportunity: Investing in and Benefiting from China's New Development Paradigm" where he provides insights useful for HQs but also for policymakers, academics, students, and anyone trying to develop a nuanced understanding of this curious period of "transition and opportunity".
Barber's contribution presents five reasons as to why China will continue to offer significant opportunities for foreign companies as it works to achieve the objectives laid out in The Outline of the 14th Five-Year Plan (2021-2025) for National Economic and Social Development and the Long-Range Objectives Through the Year 2035 (the Plan). These include market size, innovation, foreign investment, supportive policies of the Chinese government, and continued progress towards reducing the cost of cross border transactions.
The article further details five key opportunities for foreign companies in China. These opportunities include Belt and Road Initiative (BRI) projects, integration of digital technologies, international cooperation in China's clean energy transition, improving both the quality and accessibility of public services, and expanding opportunities to connect domestic and foreign capital markets.
The book launch event also featured a roundtable discussion aiming to provide policy input, suggestions, messages, and proposals as China's top lawmakers will gather in Beijing for the "two sessions."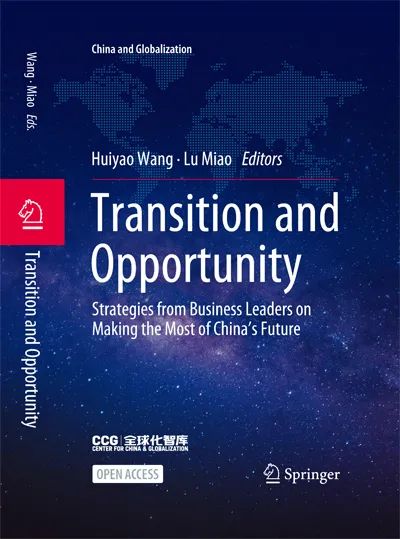 Download the book for free at: https://link.springer.com/book/9789811686023