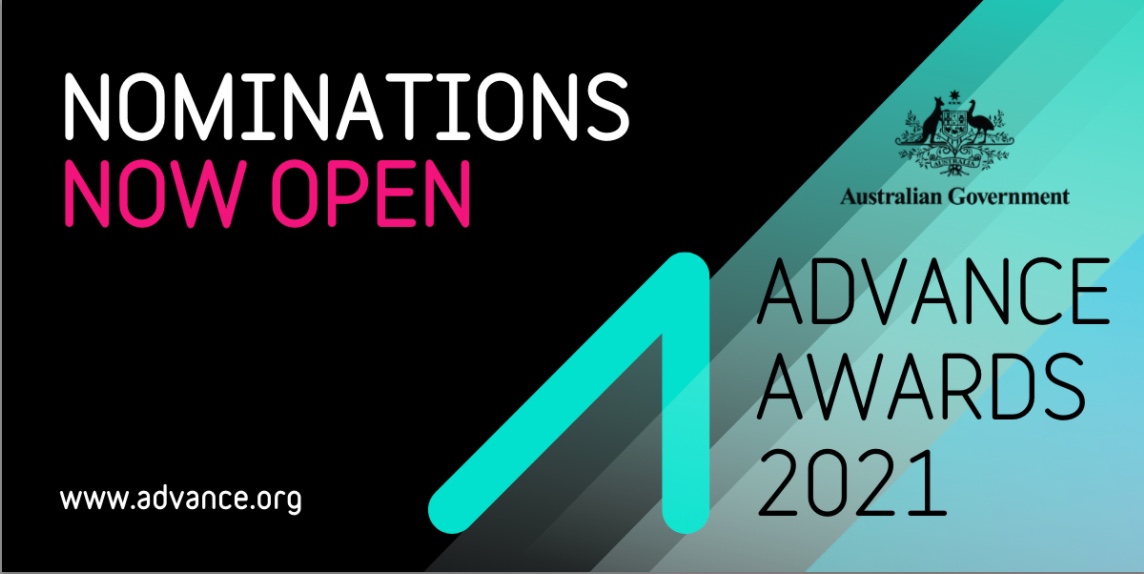 If you know of an outstanding Aussie who's doing great things globally, don't miss the opportunity to nominate them now. The Advance Awards showcase the achievements of inspiring Australians and alumni of Australian universities who are innovating in their field. Award winners also join an elite group of GameChangers, representing the next generation of leaders. Nominations close on 1st March, so if you know anyone who fits the bill, lift up their stories and nominate them.
About the Awards
The Advance Awards are the only awards of their kind to celebrate global Australians, and alumni of Australian universities, who exhibit remarkable talent, exceptional vision, and ambition.
The Advance Awards are designed to highlight the impact and achievements of global Australians, foster deeper connections with Australia, and inspire the next generation of Australian leaders.
---
Eligibility – Advance Awards
Individuals may nominate themselves and others
Nominees must be Australian citizens or Australian residents
Nominees must be living overseas currently, or have built their career overseas previously
Awards will not be granted posthumously
Nominees must be working and/or active within their industry (i.e. not in initial studies or fully retired)
A nominee may be considered for more than one category
Unsuccessful nominees may re-nominate in subsequent years
Award winners cannot receive a second award in the same award category. They can be considered for recognition in a separate category in following years
Groups of people or couples will normally not be eligible, though in exceptional cases the selection panel reserves the right to consider such nominations
The selection panel reserves the right to move nominees across categories
Current members of Advance staff, Advance Ambassadors, Advance Board of Directors, and Advance Asia Advisory Council are not eligible
All category winners will be considered for the overall Advance Award
No weight is given to multiple submissions for the same nominee
---
Eligibility – Advance Alumni Awards
Individuals may nominate themselves or others
Nominees must be alumni of an Australian university, and a non-Australian citizen or resident
Nominees must live outside of Australia at least half of the year
Awards will not be granted posthumously
Unsuccessful nominees may re-nominate in subsequent years
Groups of people or couples will normally not be eligible, though in exceptional cases the selection panel reserves the right to consider such nominations
Current members of Advance staff, Advance Ambassadors, Advance Board of Directors, and Advance Asia Advisory Council are not eligible
No weight is given to multiple submissions for the same nominee
---
Selection criteria
Candidates are judged on their demonstrated leadership, vision, impact, and innovation in their field. Award nominees are evaluated against the following criteria:
Demonstrated excellence in their field globally
Demonstrated innovation, leadership, and entrepreneurship
Extent to which impact has been achieved by conceiving and performing work in new and creative ways
Demonstrated significant impact or contribution in their relevant fields
Demonstrated capacity to inspire the next generation global Australian leaders
Judges also give consideration to the nominee's:
Extent and nature of global experience
Contribution to Australian and global communities
Voluntary work beyond paid employment
Capacity for their work to contribute to a more socially and economically inclusive Australia
Commitment to promote Advance and the Awards in the years following their award
Commitment to contribute to the mentoring of next generation Australian leaders
Ongoing contribution in their field