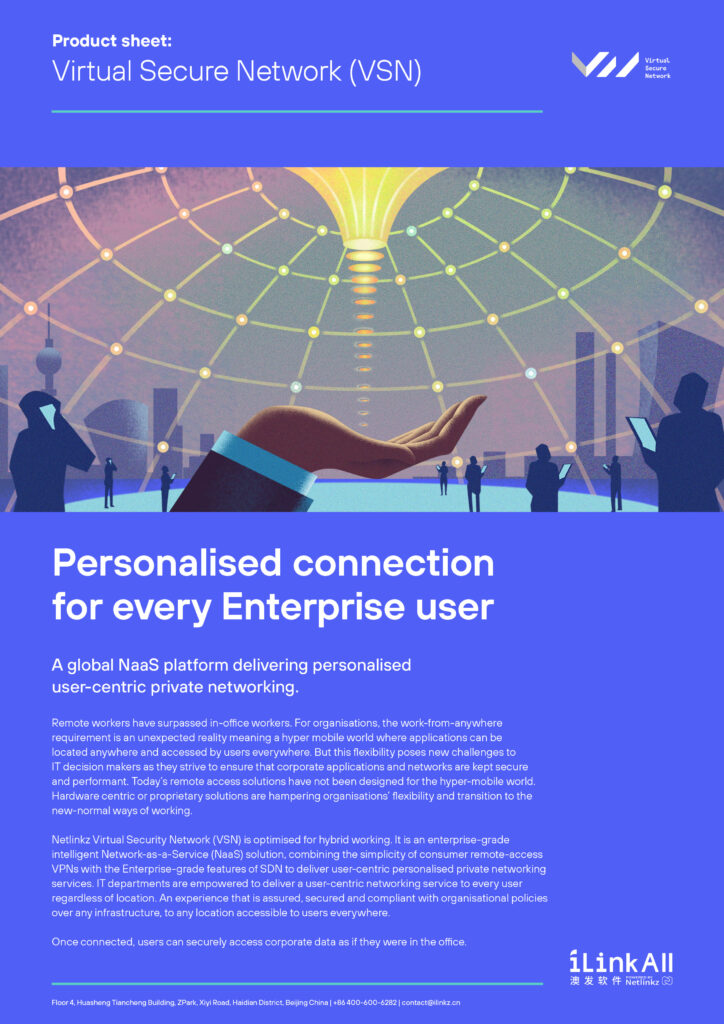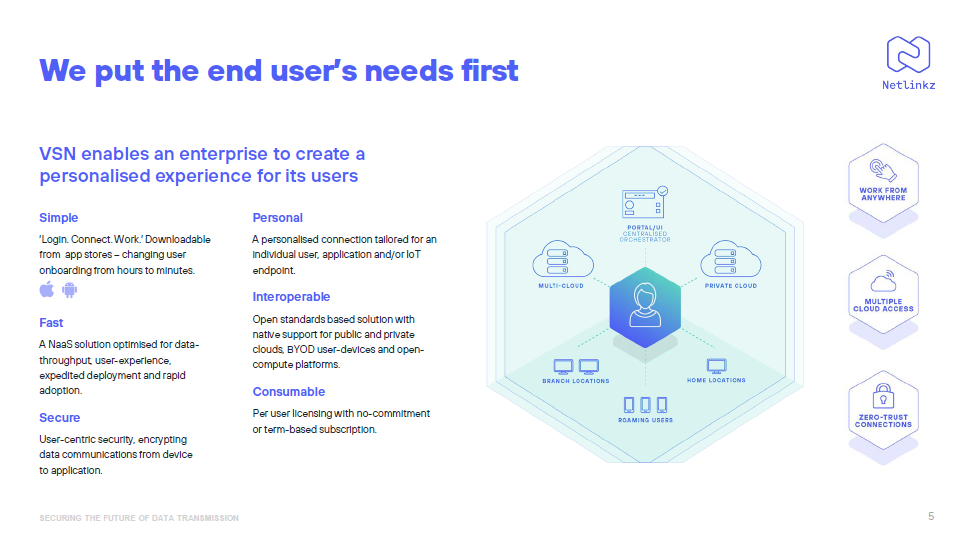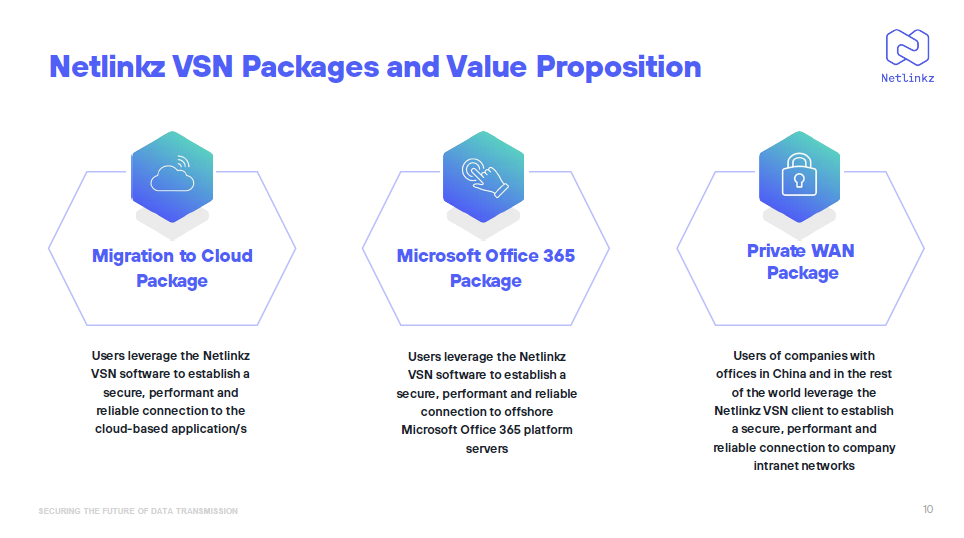 Netlinkz offers secure network services that are available, secure and performance optimised, for authorised users regardless of their location. Through the implementation of the Virtual Secure Network software or VSN, Netlinkz enables organisations to unify their IT operations for corporate applications between China based and the rest of the world offices. Netlinkz VSN empowers organisations with a flexible, ubiquitous and software-driven network solution that offers consistent security for all connections both in China and globally:
Securely connecting users regardless of location and access technology (wired, wireless or cellular)
Securely connecting applications regardless of region and hosting infrastructure (public (e.g., Alibaba, AWS, Azure) or private).
Delivering a Network-as-a-Service (NaaS)-based onboarding experience that is simple and fast with a term-based pay-as-you-grow subscription model.
Blending Engineering services to assist with implementation and integration of Netlinkz' VSN, cloud-provider infrastructure and user-devices to accelerate business outcomes and the realisation of solution benefits.
For more information contact Catherine Niu, Netlinkz BD Manager at: catherine.niu@ilinkz.cn or visit www.netlinkz.com