RETURN OF AUSTRALIAN NATIONALS TO CHINA
Dear members and friends,
Throughout the COVID-19 crisis AustCham China has been in active and continuous contact with officials at the Australian Embassy in Beijing and Consulates around the country. Additionally, we have also been in dialogue with a range of Chinese government institutions seeking the latest information and clarity for members.
I'm sure you've seen in recent days, there have been reports of a number of countries working to open channels for executives and their families to return to China.
To that end we are seeking your views and information to help better understand the impact current inbound travel restrictions are having on business and to use this information to inform policy makers here in Beijing and beyond.
If you have been impacted, please send the following information to me at: nick.coyle@austcham.org by close of business, Wednesday 20th of May:
Name of your company. Are you a member or non-member with AustCham?
Do you have Australian nationals/staff outside of China who you consider important to your continued business operations? In which country are they residing? What is their family situation
How would you describe their level of importance to your continued operations in China?
As the only official voice for Australian business to the Government here in China, we need your active participation to accurately inform us.
I appreciate you taking the time to express your views to me.
Kind regards
Nick Coyle
CEO & Executive Director
Follow AustCham on WeChat for updates!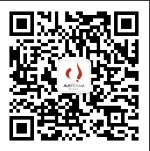 Copyright © 2020 AustCham China, All rights reserved.