Regional Comprehensive Economic Partnership Agreement (RCEP) Webinar Update
4 March @ 10:00 am

-

11:00 am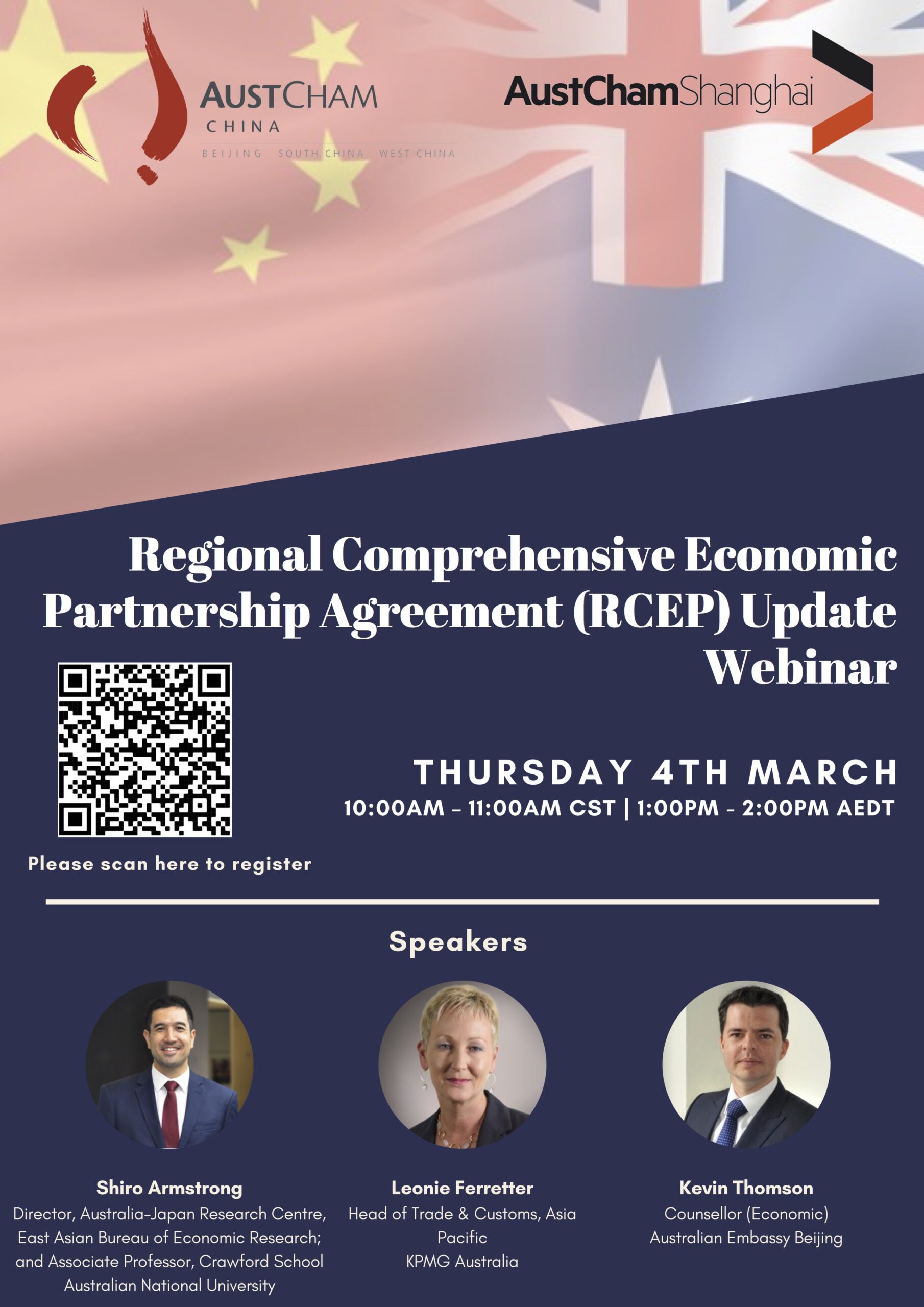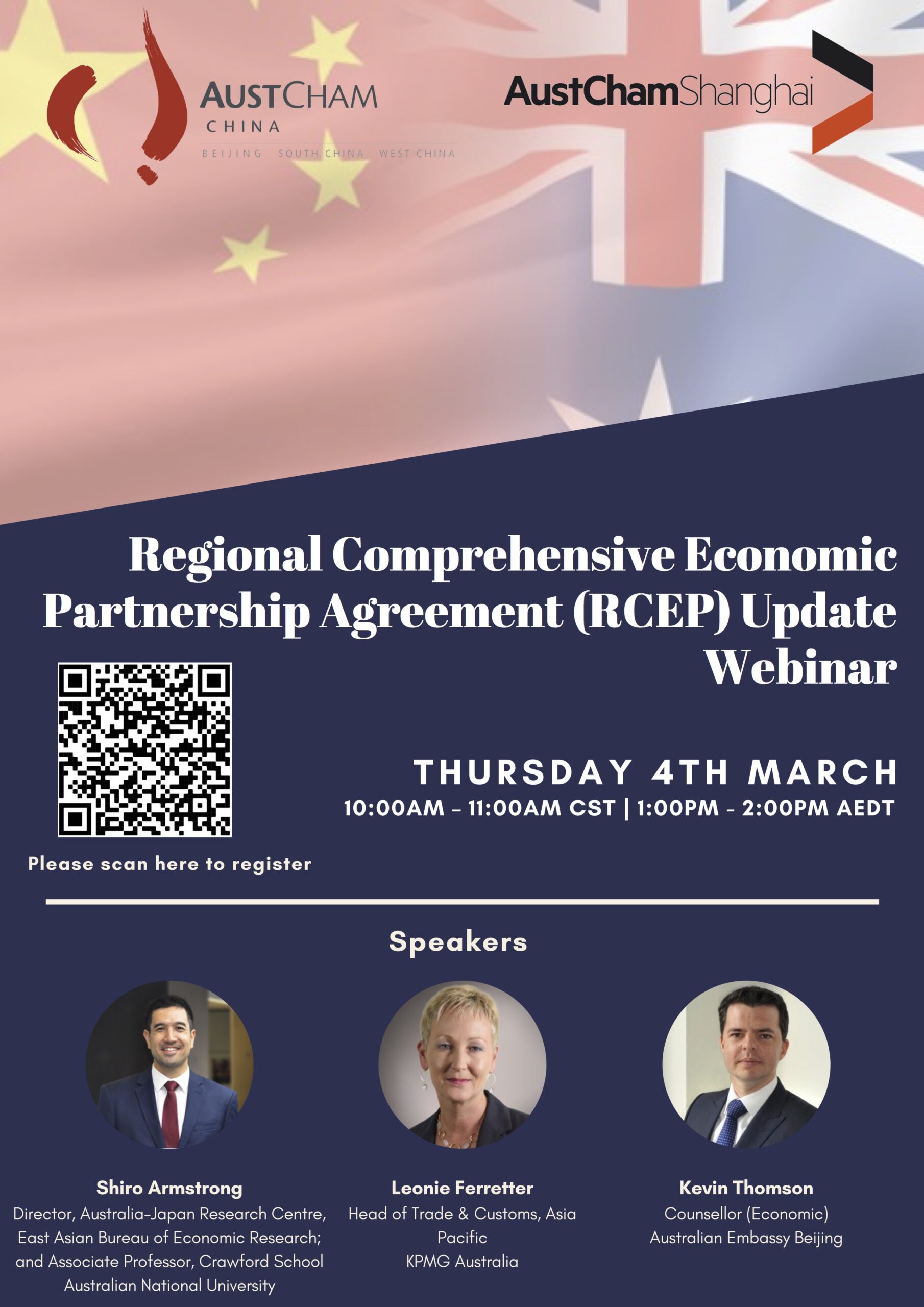 On Thursday March 4th, AustCham China in partnership with AustCham Shanghai and KPMG Australia, will be holding a webinar on the Regional Comprehensive Economic Partnership (RCEP).
The webinar will provide insight into the following;
What does the RCEP mean for your business? How can AustCham members best capitalise on the preferential market access provided by the FTA?
How will the RCEP complement and build upon Australia's existing free trade agreements?
What does the RCEP mean vis-a-vie China-Australia trade and impacts on regional trade more broadly?
Hear from speakers:
Director, Australia-Japan Research Centre; Director, East Asian Bureau of Economic Research; and Associate Professor, Crawford School, Australia National University
Head of Trade & Customs, Asia Pacific, at KPMG Australia
Counsellor (Economic), Australian Embassy
Moderator – Nick Coyle, AustCham CEO and Executive Director, Australian Chamber of Commerce Beijing
Please note the webinar link will be sent at a later date.