POST EVENT UPDATE | Boardroom Breakfast with Yasmin Allen
06-05-19 @ 8:00 am

-

9:30 am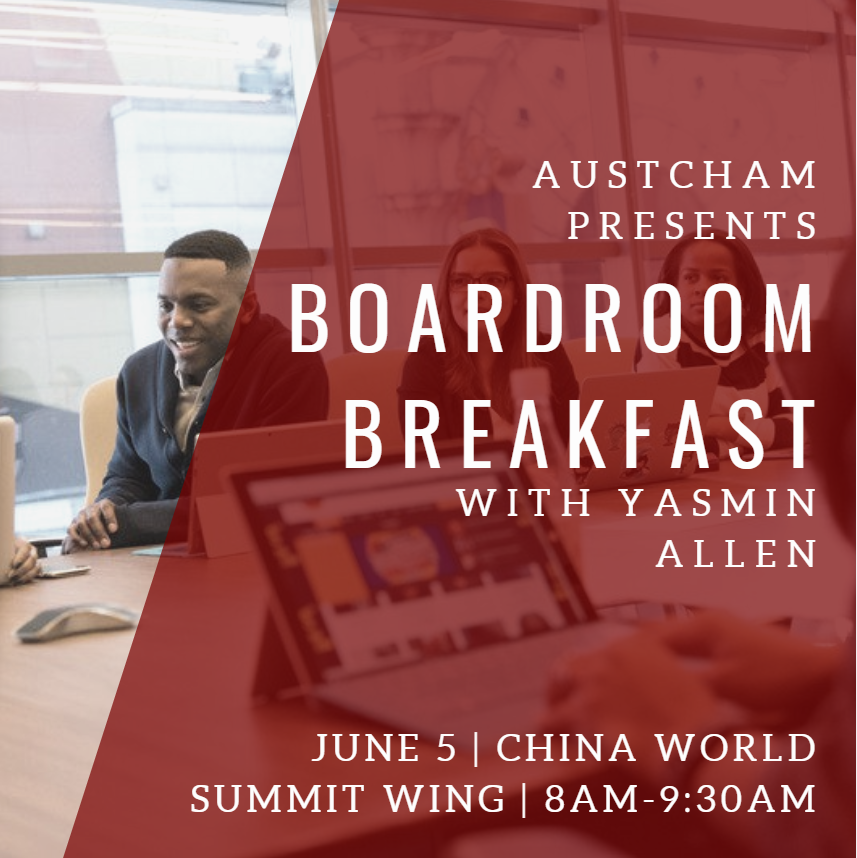 On June 5th AustCham China in partnership with Advance Global Australians hosted the Boardroom Breakfast with Yasmin Allen, Chairman of Advance and one of Australia's most experienced female directors on leading Australian company boards. Guests listened to Yasmin Allen give an enthralling talk on issues about how Australians can navigate the changing global economic landscape.
In her discussion with CGTN news anchor Cheng Lei, Yasmin touched on meaningful concerns such as the need of Australia to be pragmatic and nimble as global tensions rise, preferencing a neutral pathway. There was also the importance of the Australian government investing into innovation and to move beyond an export focused mindset, especially as she noted China's need and desire to diversify their supply lines.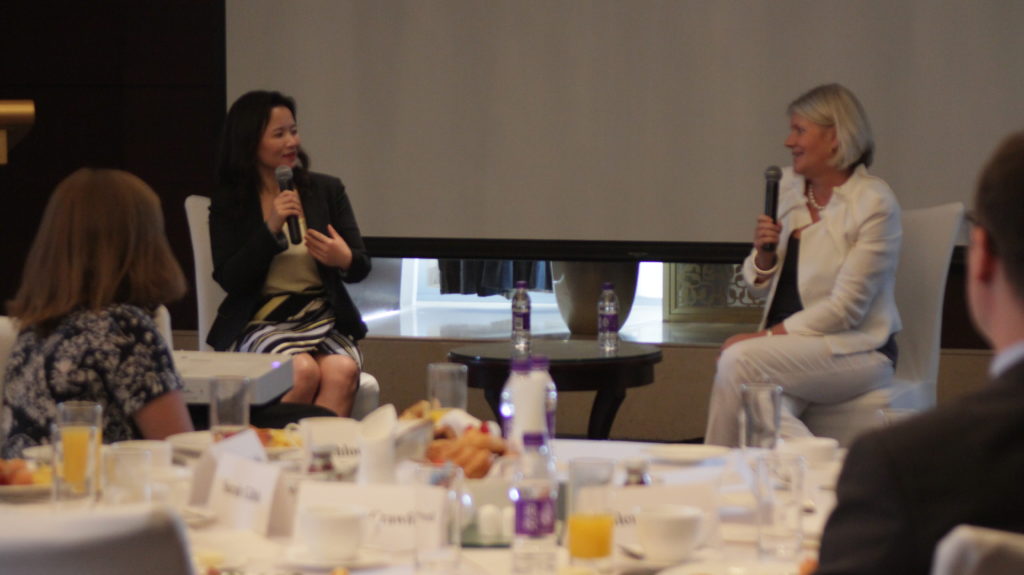 When discussing the goal of Advance,  Yasmin stressed how vital it was for Australia to maintain its links with Australian talent overseas. Through their Game Changers virtual network, Advance plans to galvanize Australian talent across the globe to connect with each other and share ideas across different environments and fields. She pinpointed the value of this through a real-world example of an Australian scientist working in Canada, who developed an artificial intelligence program that she willingly shared with a hospital in Western Australia, enabling the hospital to save the lives of newborn babies.
Through this, Yasmin contends that Australians working and studying overseas is not a form of brain drain for the country, but rather Australians going beyond their borders and becoming a resource that can help Australia become less isolated and reap the benefits of the international world.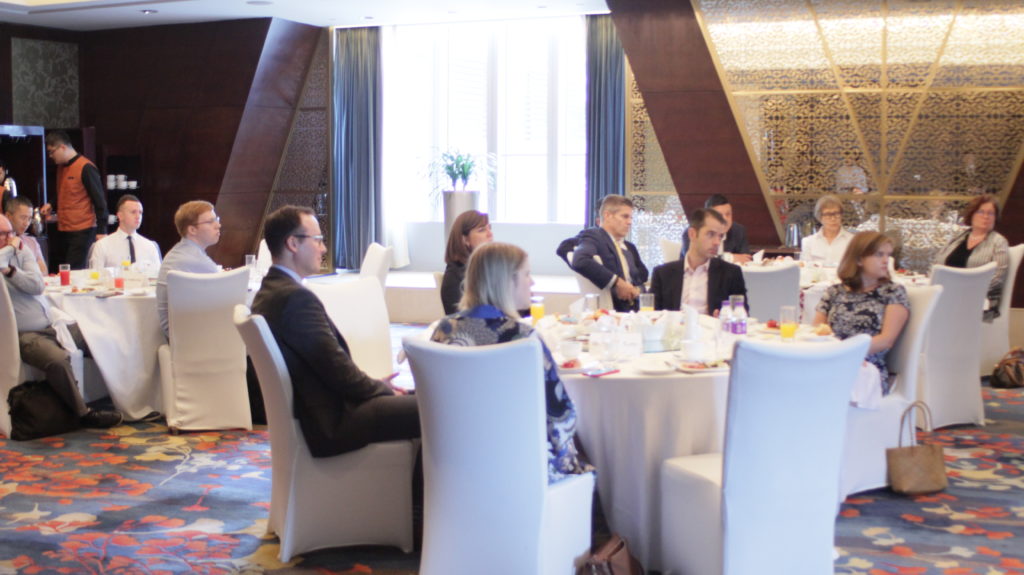 After Yasmin's talk there was a Q&A session where guests asked questions concerning Australia's sluggish economic growth, and how can we as individuals get Australians back home to understand the benefits of investing in Asia and other overseas markets. Again, Yasmin brought discussions back to the Advance Global Australians Network, as it is through this virtual network that diaspora Australians can connect and work together, developing projects and research papers that will disseminate into broader Australian intellectual and economic society.
---
The Original Event Details Can Be Found Below
---
AustCham Beijing, in conjunction with Advance Global Australians, is hosting a Boardroom Breakfast with Yasmin Allen, Chairman of Advance and one of Australia's most experienced female directors on leading Australian company boards.
The event will be held on Wednesday, June 5 from 8:00 am – 9:30 am at the China World Summit Wing. RSVP to events@austcham.org
Yasmin will be joined by CGTN Business News Anchor, Cheng Lei, to discuss contemporary issues facing Australian company boards, the role of directors today, and managing risk in volatile markets.
Yasmin Allen is a non-executive director with more than 15-years experience on the boards of major listed companies, government and not for profit organisations. She is currently a non-executive director at ASX Limited and a director of Cochlear Limited and Santos Limited. Her previous directorships include IAG Limited, EFIC (Australia's Export Bank) and she is the former chairman of Macquarie Group's Global Infrastructure Funds. Additionally, she is a director on numerous not-for-profit boards. Prior to her directorships, Yasmin had an extensive career in investment banking and occupied senior management roles in strategic analysis and corporate advice.
Yasmin has a Bachelor of Commerce from Melbourne University and in 2015 was awarded the Melbourne University Alumni of Distinction. She is a Fellow of the Australian Institute of Company Directors and a member (and former council member) of Chief Executive Women.
---
Event Details
Date: Wednesday, 5 June 2019 Time: 8:00am – 9:30am (registration from 7:50am) 
Price: 250RMB (AustCham Members and Advance Members) via WeChat or cash. Pre-payment or payment on the day available.
Venue: China World Summit Wing Address: No.1 Jianguomenwai Avenue | 建国门外大街1号
RSVP: events@austcham.org