AustCham China Presents: Dinner Briefing with the Australian Ambassador
03-22-22 @ 6:00 pm

-

6:30 pm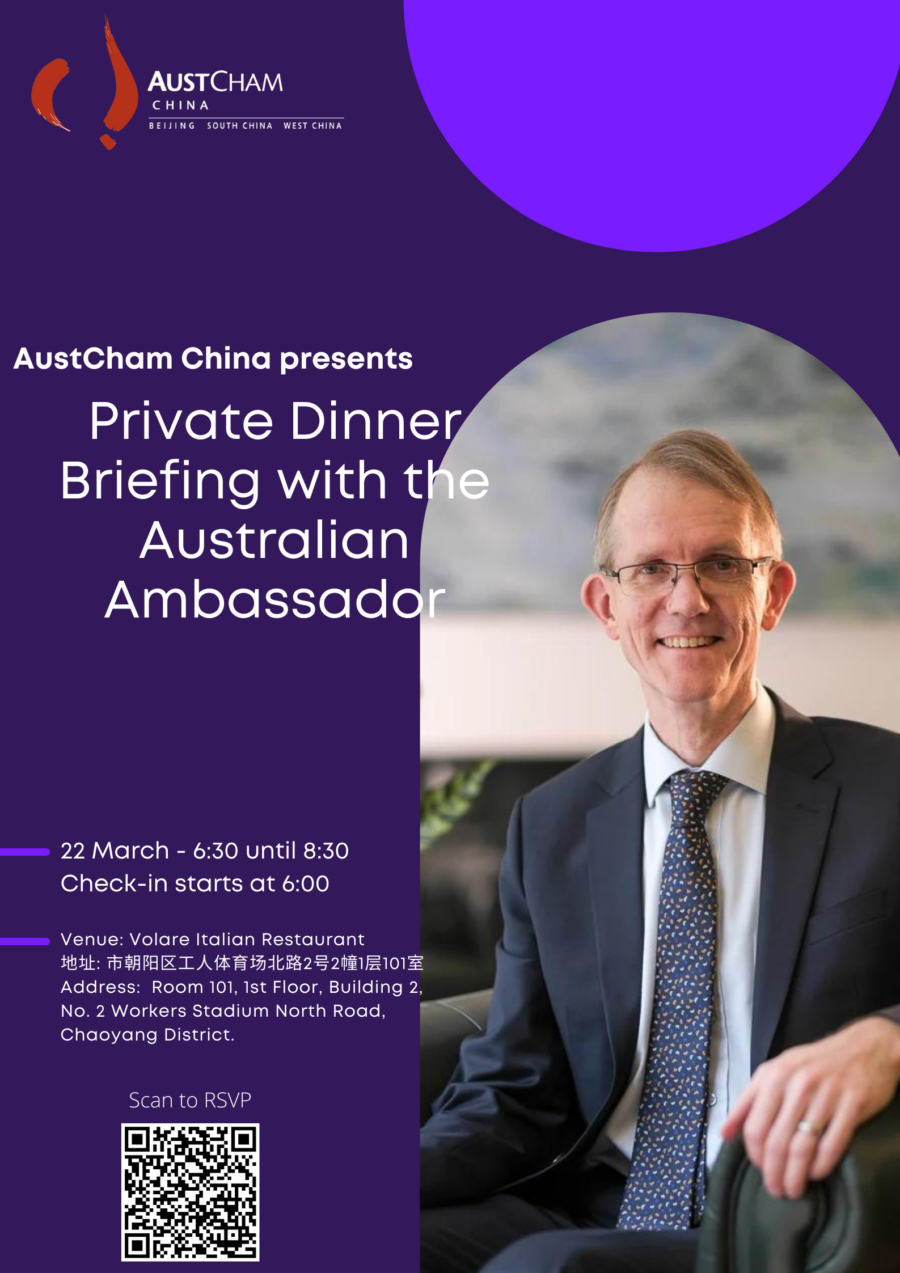 On 22 March, AustCham China was delighted to host a unique opportunity to listen to a private briefing by H.E. Mr. Graham Fletcher, Australia's Ambassador to the PRC.
Over dinner at Volare Italian Restaurant, Ambassador Fletcher provided insights to over 80 attendees on the current state of Australia-China relations. Ambassador Fletcher remarked on numerous areas including trade, COVID-19, and the China and Australia relationship.
Following Ambassador Fletcher's remarks, attendees were given the opportunity to ask their questions, which largely followed up on the Ambassador's briefing but also focused on ways of collaboration and cooperation going forward.
To conclude the evening, Martin Ma, from Jinding Australia shared some words to reiterate the importance of China-Australia relations. We would also like to take this opportunity to express our thanks and appreciation to Jinding Australia as the exclusive sponsor for this event.
Prior to the event, AustCham China Foundation Members had the opportunity to engage directly with the Ambassador in a private setting.
The event was a success with attendees having the opportunity to learn more about China-Australia relations whilst also building new connections and discussing relevant topics.
AustCham China would like to thank the Ambassador for his time and for providing such an insightful briefing to all in attendance.
We look forward to hosting similar events in the future and encourage your continued participation.