Aussie Drinks with BritCham
09-24-20 @ 6:30 pm

-

9:00 pm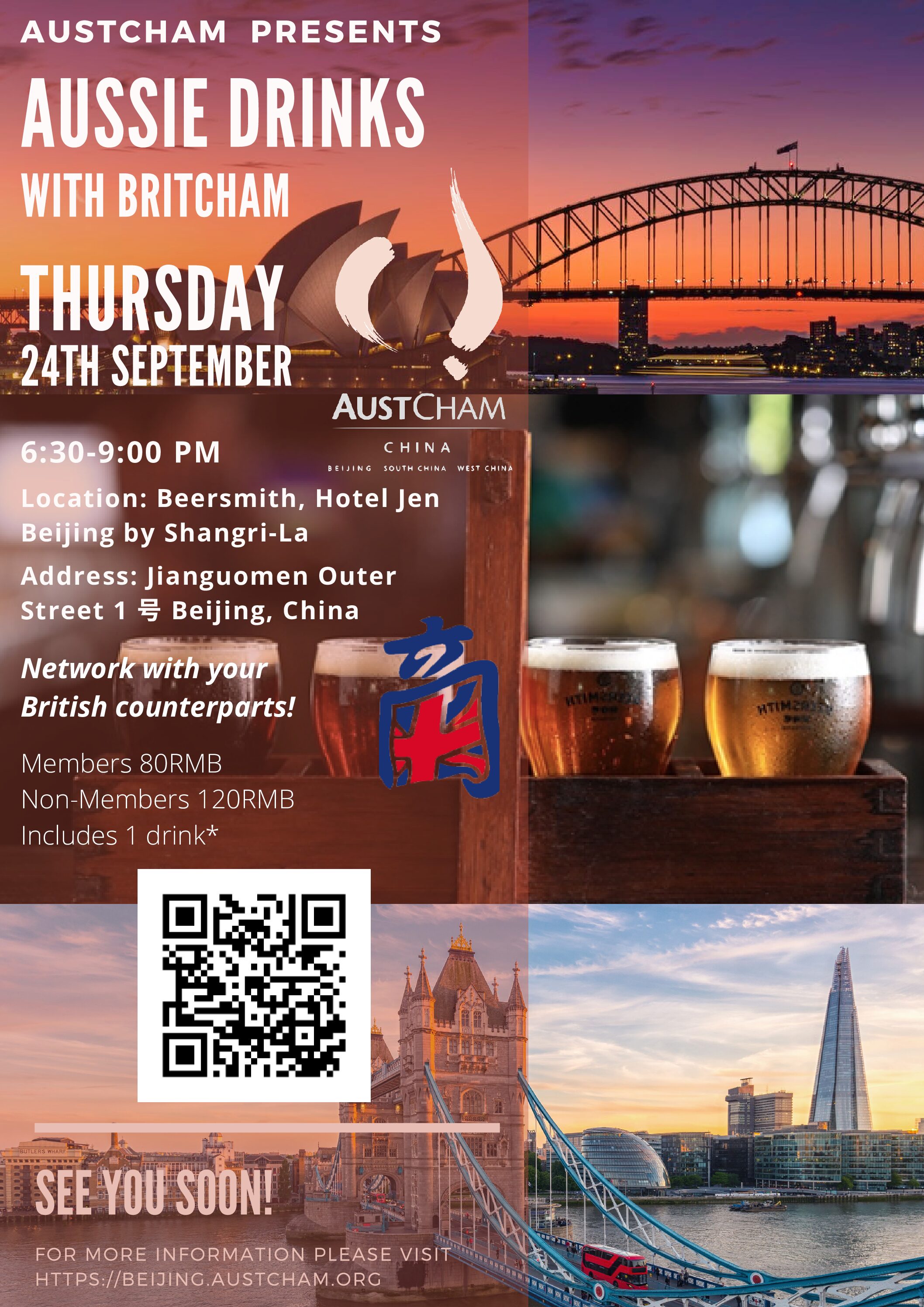 On the 24th of September 2020, join AustCham for this month's Aussie Drinks event held at Hotel Jen Beijing's Beersmith.
This month we are excited to host BritCham in what is the perfect social setting for our members to network and build lasting relationships. Aussie Drinks is always a great way to advance your business prospects while starting your weekend early after a busy week of work.
So come along, enjoy a few drinks and celebrate all that Australia and Britain have in common, starting with China business and Beer!
Event Details:
Date: 24th of September 2020
Time: 6:30pm – 9:00pm
Venue: Beersmith, Hotel Jen Beijing by Shangri-La
Address: Jianguomen Outer Street 1号, Beijing, China 100027
Tickets: (Includes 1 drink*)
Members RMB 80
Non-Members RMB 120
Register Here: https://www.eventbank.cn/event/aussie-drinks-28588/