Graduation Celebration Event in Beijing | 一份不一样的毕业礼
7 August @ 6:00 pm

-

10:00 pm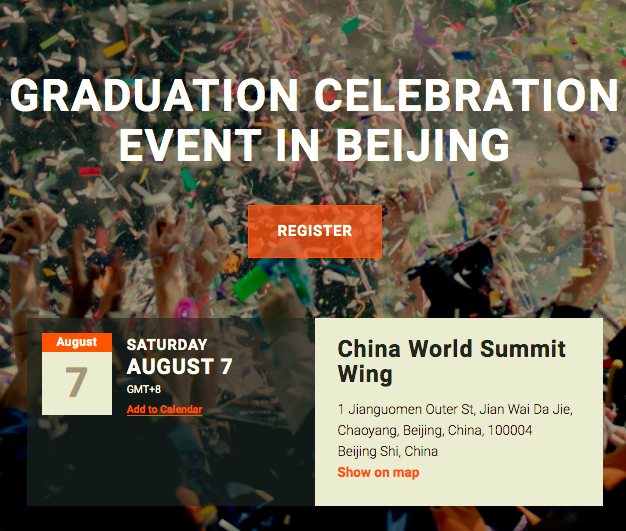 Graduation Celebration event in Beijing
To recognise the hard work and celebrate the achievements of students who have been unable to attend classes in Australia due to the global pandemic, AustCham China will host a graduation party in collaboration with the Australian Embassy in Beijing, on Saturday the 7th of August.
If you graduated in 2020 or are graduating in 2021, this is YOUR moment to shine! You will be able to have a graduation photo with your family, our Ambassador and other VIPs. Come and meet your fellow classmates, many of whom you would have only met online. Have questions about your careers? Come and meet some senior alumni for some advice, or just come and party, because you've earned it!
Each guest will receive a small graduation gift and mystery door prizes are yours to win.
Food and drink will be provided on the night.
Interested? Register ASAP by scanning the QR code below: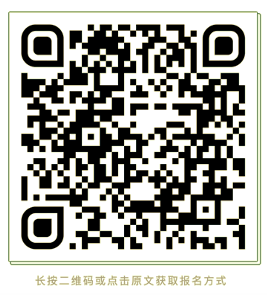 Event Details:
Date: Saturday 7th August 2021
Time: 6:30PM- 10:00PM (Registration from 6:30PM)
Venue: China World Summit Wing 北京国贸大酒店
Location: 中国北京建国门外大街1号
Price: 100RMB
Dress code: Formal | Feel free to come in your own academic gown
RSVP: Register by clicking the 'Register' icon above. Each graduate can bring up to two guests to this event and also a price of 100RMB per person.
** By signing up for this event, you agree to share your information with your home university and the Australian Government for event purposes.
一份不一样的毕业礼Graduation Celebration 2021
毕业季转眼将至,这是一个本应充满欢笑、合影、别离和启程的故事;但新冠年迫使许多留澳的莘莘学子用上网课的形式完成了他们的学业。没了蓝花楹和校园的衬托,毕业照或是个小遗憾;但小澳以及大家的母校们都没有忘记。虽然小澳不能给大家颁发毕业证书,但是毕业庆典必须要给毕业生们补上!
只要是在2020年或2021年毕业的澳大利亚大学留学生都能报名参加。21年年底毕业的小伙伴们也欢迎,我们一起来为你们的final semester打call!每位小伙伴最多可以购买三张票呦!
地点:北京国贸大酒店 (中国北京建国门外大街1号)
时间:2021年8月7日下午6点开始签到,至晚10点

美食、美酒 Soul Shake乐队演奏!一起上网课的同学见个面 咨询学长就业tips和大使聊个天 各种selfie走起来每位毕业生都会收到来自小澳的一份礼物,抽奖活动等你参加!